Total knee replacement operations are the most popular elective surgical procedure in the U.S.  There are over 600,000  performed each year. While this is an incredible number, the next most popular elective surgical procedure is the total hip replacement.  These involve more than 300,000 operations annually. That figure is expected to grow in the years to come at a high rate.
One of the reasons we are seeing more operations is because younger patients are more willing to have a total joint replacement because they are tired of chronic pain and the surgery. More importantly, the recovery time is much better and easier to deal with than it was in years past.
A major reason for that is because of advances in technology.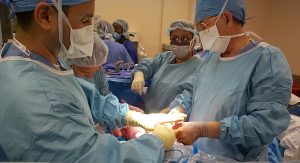 Continue reading