Defective hip implants are a major and ongoing problem throughout the U.S., yet the demand for the procedure is at an all-time high.
A recent analysis of the of the state of the hip replacement market though 2024 by Persistence Market Research looks at trends in the industry based up statistical research and predicts the state of the market in several years to come. A total hip replacement is the most common elective surgical procedure in the United States with over 600,000 artificial hips implanted in patients in any given year.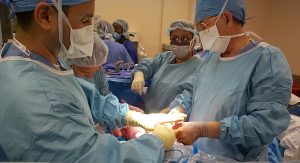 When we look to the global numbers, as discussed in this marketing study, we see these numbers are just as high in many other places in the world and the world market for hip implants is expected to increase at 4.7 percent, and when break down the numbers, this is a massive increase.
There were a variety of companies included in the study including Stryker Corporation, Zimmer Biomet, Exactech, Inc. and others. These are likely companies that sponsored the research since the report is good for their investors.  This may lead us to look at the results and predictions with some skepticism, but there is no question that the artificial hip market is part of a huge industry and it is only getting bigger.
As our Boston hip implant injury lawyers can explain, this growth is driven by the billions of dollars in profits these companies are making.  While millions of patients need these artificial hip implants and they are able to lead much better lives after the operation, the results are not always good for the individual patients. The particular risk in these cases often comes down to the quality of the replacement device, rather than the skill of the surgeon.
While any operation has risks, even if the device is manufactured perfectly and the surgeon is well-trained and meticulous, there are some unacceptable risks.  Unacceptable risks occur when a medical device manufacturer has rushed a defective hip onto the market just to make a profit.  They are gambling with the health and safety of patients, and they are doing it to make a profit.  One of the most egregious examples involves a well-known hip implant device maker knowingly shipped problematic surgical cutting guides for hip and knee replacements.  The U.S. Food and Drug Administration (FDA) specifically ordered the CEO of a company known as OtisMed to not ship any devices due to problems related to insufficient safety testing.  The CEO allegedly shipped them anyway and he was charged with and convicted of various criminal offenses for disregarding federal laws and shipping the devices.
He was sentenced to two years in federal prison and ordered to pay a $75,000 fine.  Other people at the company were implicated and the company was sold to the Stryker Corporation, which is a major manufacturer of knees and hips (and one of those included in the above study). Stryker has many of its own problems with defective devices over the years as well.
One device that has its share of problems is the DePuy ASR or DePuy Pinnacle artificial hip. As we have discussed in other blog posts, this hip was made with a metal-on-metal construction.  It was marketed as a way to have a hip that would move smoother and would allow patients to lead a much more active lifestyle. While this may sound good on marketing material given to doctors, there were inherent flaws with this design.
As one might expect, when metal rubs against metal, instead of being smooth, it can create friction.  This friction led to small shards of metal being stripped off the ball or socket part of the artificial hip joint, and these shards created various problems.  One problem was that it would leave the joint with imperfections causing it move less smoothly and this caused immense pain and would eventually lead to a partial or total device failure.  All of the artificial joint devices have a maximum useful life and will not last forever.
In the days prior to this heavy marketing push, it was not such a big problem as most of the patients who received an artificial hip were elderly patients who would not live long enough for the devices to fail.  In most cases, unless a patient had some type of degenerative hip disorder from childhood or was involved in a trauma such as car accident, younger patients did not often get artificial hips.  This is no longer the case as the average age of patients who get a total hip replacement has been trending downward in recent years.
When a patient has a total hip implant and is informed after only a few years that a new device implant is required, this is a red flag the original device was possibly designed in a defective manner. Patients in this situation should speak with an experienced Boston hip replacement attorney as soon as possible to see if they have a valid products liability claim.
Another problem that was created by these metal shards was that they could enter the patient's bloodstream where they could result in a serious form of blood poising known as metalosis.  This is part of  larger class of illness caused by internal to exposure to metal called adverse reactions to metal debris (ARMD).  While the medical device companies would like argue that the science does not support this condition, it is a real disease, and the science is started to show that plaintiff's are essentially being poisoned by these metal shards.  The best thing a claimant can do is to speak with an experienced attorney who has handled these cases in the past and knows about the science supporting such a claim.
These companies have been proven in other cases they knew or should have known about various defects in their respective devices, but that did not stop them from marketing them as safe and trying to push the cases though FDA approval. Their willingness to put profits ahead of people endangers patient safety, and may be grounds for compensation.
Call the Boston Jeffrey Glassman Injury Lawyers for a free and confidential appointment — (617) 777-7777.
Additional Resources:
Lyles v. Medtronic, Inc., September 11, 2017, U.S. Court of Appeals for the Fifth Circuit
More Blog Entries:
FDA Announces Testosterone Meds Must Carry Broader Warning, July 7, 2014, Boston Products Liability Lawyers Blog