A number of medical device manufacturers have produced defective hip implants, but one of the most troubling is a company called DePuy, which produced the DePuy Pinnacle metal-on-metal hip.  The product has been plagued with problems almost since the outset.
DePuy is a major manufacturer of durable medical equipment, including artificial joints such as hips and knees.  The company has since been acquired by Johnson & Johnson and became the DePuy Orthopedics Division of Johnson & Johnson. It was this successor company that was named a defendant in a product liability lawsuit that recently resulted in a $147 million jury verdict in a defective hip implant lawsuit according recent news article from Reuters.
Six Plaintiffs Collectively Awarded $147 Million Verdict in DePuy Hip Injury Case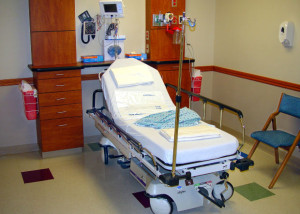 This most recent DePuy lawsuit was heard in the U.S. District Court in Dallas Texas, with relief sought by six plaintiffs who suffered serious injuries as a result of their use of the defective Pinnacle hip.
This was the third jury verdict against this defendant in connection with injuries cased by the DePuy Pinnacle hip implant device. This is one of an estimated 9,700 cases pending against Johnson & Johnson for the Depuy defective hips. Although the company won the first bellwether trial, it has subsequently continued to lose, with many juries concluding the company liable. A spokeswoman has promised long-term commitment to vigorous defense of these cases, but if verdicts like this continue, it's likely we'll see an uptick in settlements.
This type of complex litigation requires an experienced legal team with extensive resources.  Continue reading