A number of medical device manufacturers have produced defective hip implants, but one of the most troubling is a company called DePuy, which produced the DePuy Pinnacle metal-on-metal hip.  The product has been plagued with problems almost since the outset.
DePuy is a major manufacturer of durable medical equipment, including artificial joints such as hips and knees.  The company has since been acquired by Johnson & Johnson and became the DePuy Orthopedics Division of Johnson & Johnson. It was this successor company that was named a defendant in a product liability lawsuit that recently resulted in a $147 million jury verdict in a defective hip implant lawsuit according recent news article from Reuters.
Six Plaintiffs Collectively Awarded $147 Million Verdict in DePuy Hip Injury Case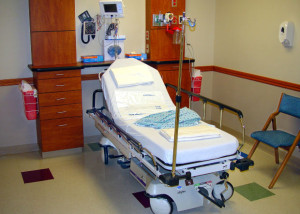 This most recent DePuy lawsuit was heard in the U.S. District Court in Dallas Texas, with relief sought by six plaintiffs who suffered serious injuries as a result of their use of the defective Pinnacle hip.
This was the third jury verdict against this defendant in connection with injuries cased by the DePuy Pinnacle hip implant device. This is one of an estimated 9,700 cases pending against Johnson & Johnson for the Depuy defective hips. Although the company won the first bellwether trial, it has subsequently continued to lose, with many juries concluding the company liable. A spokeswoman has promised long-term commitment to vigorous defense of these cases, but if verdicts like this continue, it's likely we'll see an uptick in settlements.
This type of complex litigation requires an experienced legal team with extensive resources. As our Boston DePuy hip implant injury lawyers can explain, the DePuy Pinnacle hip implant device was designed much differently than many other devices already on the market at that time. These design differences were the reason for its popularity with the help of the company's marketing department, and also the reason for the many cases of serious personal injury caused by the defective devices. The company actually said in its marketing material that metal is stronger than other materials so the device would last longer than traditional hip implants, but we now know the exact opposite to be true.
A typically or traditional hip implant device is manufactured out of materials such as metal, cement, ceramics, and plastics.  They are not however made entirely out of metal with a full metal socket and full metal joint.  The theory behind this device was that it would be much smoother than traditional hip implants with two metal surfaces gently gliding against each other.  While this may sound good in theory, it did not work out so well in practice.  What actually happened was the body of patients gave off a protein substance, as it commonly does, but this substance coated the metal joint in a way that does not happen with traditional implant materials.
Metalosis in DePuy Hip Injury Cases
This protein coat caused friction which led to numerous serious medical issues. In some cases, the friction would cause shards of metal to be released into the patient's surrounding tissue causing a serious form of poisoning that goes by a various names.   It is often called metalosis, but it is also called a medical condition caused by metal ions from a metal on metal hip, to use the terminology adopted by the U.S. Food and Drug Administration (FDA).  While the defendant companies want juries to believe this is some type of fiction, the FDA specifically lists this condition on its metal on metal hip implant resource page, and gives the type of medical conditions it can cause including the following:
General Hypersensitivity – serious skin rashes
Cardiomyopathy – disease affecting the heart muscle in adults
Serious Neurological Issues that cause changes in hearing and vision
Renal Failure or impairment
Damage to the thyroid
While this is one type of injury caused by the defective design of the DePuy Pinnacle hip implant, we also saw problems caused by the friction between the metal surfaces resulting in partial or total breakdown of the joint itself.  This resulted in tremendous pain and suffering, and in some cases, the need for a second or even third operation where a new hip artificial will be implanted.
These devices, even when made correctly, are not going to last forever.  As with most other medical implants, they have a maximum useful life.  This should be at least 1o and possibly 20 years.  This was not as big an issue in the days when artificial hip implant patients were generally elderly, but with younger patients, it is becoming more of a concern.  Notwithstanding that concern, if you have had and artificial hip implanted less than ten years ago, and have not suffered any type trauma to the area, such as injuries from a car accident, and are told you need a new device implanted, you should consult with an experienced Boston products liability attorney as soon as possible.  This is not to say you will have a valid defective hip implant claim in every case, but working with an experienced defective hip implant attorney will help you determine what your rights may be.
Plaintiffs should not have to worry about being able to afford an experienced hip implant lawyer.  The initial consultation is always free, but these cases are also generally taken on a contingency fee basis.  This means there will be no legal fees owed unless the plaintiff is successful in obtaining proceeds from an agreed upon settlement or wins a verdict at trial.
Despite the third verdict in favor of plaintiffs in a DePuy Pinnacle hip injury case, Johnson & Johnson is still maintaining its position that there is nothing wrong with the artificial hip implant at issue, and intends to keep fighting the remaining cases. At first they thought they would not lose when what has been termed a test jury found for the defendant in 2014, but that did not result in the series of subsequent wins on which the company was banking.
Following the trial, the plaintiffs' lawyer public thanked the jury for not only protecting the plaintiffs' interests, but for sending a message that companies can engage in such conduct where they do not take care of their customers.  As we have often seen in other cases, companies are willing to put profits ahead of the safety and well being of their customers and others.  While this may result in short-term gains, this will not last forever.
If you are the victim of Massachusetts product liability, call Jeffrey Glassman Injury Lawyers for a free and confidential appointment — (617) 777-7777.
Additional Resources:
Johnson & Johnson hit with $247 million verdict in hip implant trial, November 16, 2017, By Tina Bellon, Reuters
More Blog Entries:
New Options to Prolong Knee Replacement Surgery, Aug. 12, 2017, Boston Defective Knee Replacement Lawyer Blog