Dangerous around the household that can cause injury to small children can include things like household chemicals such as liquid drain cleaner, cleaning products, sharp edges, electrical outlets, the strings used to raise vertical blinds and similar items. However, furniture can also pose a serious risk to small children when it is defectively designed, lacking features to ensure it is properly secured. If a product is defectively designed, or a hidden hazard is not conveyed to the consumer before an injury occurs, it can be grounds for a product liability lawsuit.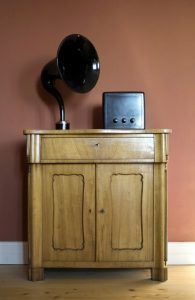 According to a recent news article from CNN, an eight child has died from as a result of a toppled dresser from IKEA.  These dressers are the very popular MALM style units that come in a variety of sizes ranging from three to six drawers. These dressers were recalled in 2016, but injuries and deaths are still occurring.
It's important to point out that a recall does not insulate a manufacturer from liability. However, the recall also can't be used as proof positive the product was defective, as lawmakers and courts did not want to dissuade product makers from warning the public about potential dangers. That said, details that emerge following a product recall can be useful in a product liability lawsuit. In this case, the dressers were first manufactured in 1989 and remain popular.  There have been nearly 190 reports of dressers tipping over and over 90 incidents involving various degrees of personal injury.  There have also been over 110 reports of the company's other dressers flipping over which resulted in 53 reported cases of personal injury, but not of these cases resulted in death. While this is a significant number of injuries the company reports that it has sold over 17 million of them over the years and there is a currently a recall which gives customers the choice of either getting a refund or getting a hardware kit to anchor the dresser to a wall to prevent them from tipping over.  The dressers sold today come with the kit, but many customers are not using them.
Even though there are now clear warnings about the tipping hazard, and mounting hardware is included, many don't think the seemingly sturdy dressers will tip over.  The problems occurs when a small child tries to climb to the top of the dresser by opening drawers and using them as steps.  The extra weight on the stops causes them to topple over and when this occurs, a child can get trapped or crushed.  In this most recent case involving the death of a 2-year-old, footage from a nanny camera shows one twin trying to rescue the other twin is fatally trapped beneath the toppled dresser.  The recall announcement admit that this is very serious concerns, but also notes that the solution is simple.  If the customer uses the included anchoring kit to mount the dresser or any other items of furniture such as TV stands to the wall, they should not tip over.
As our Boston product liability attorneys can explain, some products are simply defective.  They are dangerous when used for their ordinary purpose.  A dresser being used as a dresser its ordinary purpose. While it was not designed for a child to climb on it, this is an expected occurrence in the average home, since young children tend to climb on furniture.  The fact that a dresser will topple over when climbed on does not necessarily mean it is a defective design, but that doesn't excuse a company from warning customers of this known danger and taking reasonable steps to prevent the injury such as providing a warning and hardware kit to anchor it to the wall.  The issues arises when injuries occur prior to the hardware kit being offered and the warning being affixed to the product as they are today.  This is why failure to adequately warn of a known danger is often the basis for filing a products liability claim.
Failure to Warn of  Known Danger Claims in Boston Products Liability Cases
There are some products that are poorly designed and are dangerous and defective. However, it should be noted that some products are dangerous by their very nature, and as long as the danger is not unreasonable, there is nothing wrong with this.  For example, if a license demolitions contractor purchases dynamite, primacord, shape charges, and detonators, these products are designed to explode and cause substantial damage.  With proper training they can produced a controlled blast, but if they did not explode, they would no do what they were intended to do.  It would hard to see a case where a person using explosives that functioned properly and was injured would have a valid products liability case.  On the other hand, if these products were defectively designed so they exploded prior to  being armed and detonated, that would the basis for a case. If the products had a necessary but hidden danger that would result in a premature explosion if not handles correctly, and the company failed to warn of that known danger, this would be the basis for a Boston products liability claim.
Implied Warranty of Merchantability
There are various statutes under which a Boston products liability claim be brought. In some cases, the products will fail to function for their intended purpose.  This will mean a case for breach of the implied warranty of mercahantability under the Uniform Commercial Code (U.C.C,) as adopted by the Commonwealth in Massachusetts General Laws (M.G.L.) Chapter 106, Article 2, Section 2-314.
Implied Warranty of Fitness for a Particular Purpose
There is also a warranty of fitness for a particular purpose pursuant to Chapter 102, Article 2, Section 2-315. This warranty is implied when the merchant knows or has reason to know the customer will use a product for a particular purpose and the buyer is relying on the skill and expertise of a seller.  For example, if a customer goes into a hardware store and asks if liquid drain cleaner can be used a toilet even though the product is not supposed to be used in such a capacity and the buyer purchases the product only to cause an explosion in his toilet, the buyer could possibly make a clam for breach of the implied warranty of fitness for a particular purpose. On the other hand, if the customer was a professional plumber who does not generally rely upon the knowledge of the big box store employee, this would be harder case to make.
If you are the victim of Massachusetts product liability, call Jeffrey Glassman Injury Lawyers for a free and confidential appointment — (617) 777-7777.

Additional Resources:
Eighth child death from fallen IKEA dresser prompts recall reminder, November 21, 2017, By Debra Goldschmidt, CNN
More Blog Entries:
New Options to Prolong Knee Replacement Surgery, Aug. 12, 2017, Boston Defective Knee Replacement Lawyer Blog