Food service businesses and food product manufacturers both have a responsibility to ensure the the items they serve and sell are reasonably safe for public consumption. Plaintiffs in these cases must show the manufacturer or food provider was not reasonably careful in distributing the product, and that the illness or injury suffered was causally connected to that breached duty of care.
If a person goes to a restaurant, consumes food that was negligently handled and becomes sick with food poisoning, that generally falls under the auspices of general negligence. On the other hand, if you purchase a prepackaged food item and become sick due a manufacturing or production defect, we are likely dealing with a products liability matter. That difference is important because pursuant to the Massachusetts version of the Uniform Commercial Code (U.C.C.), this transaction falls under what is known as the sale of goods, and special rules apply.  The U.C.C. was adopted by our state is found in Chapter 106 of the Massachusetts General Laws (M.G.L.).
According to Reuters, a French manufacturer of baby formula has just issued a full-scale international recall of baby food products. This is a major recall because the French company is one of the world's larges makers of baby formula. The reason for the recall is because of alleged salmonella poisoning.  It has been reported that 26 babies have already been sickened as a result of consuming formula that was tainted with salmonella.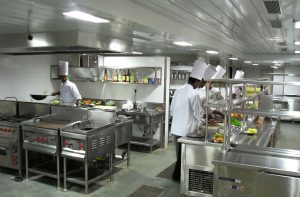 Continue reading