Injuries stemming from dangerous and defective e-cigarettes, also known as "vaping pens," have been mounting nationally. In Massachusetts, meanwhile, the state attorney general is suing a number of e-cigarette manufacturers for allegedly marketing their products to teens under 18, which is against the law in the commonwealth.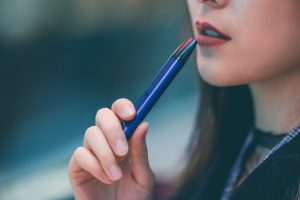 In fact, it is teenagers and young adults who are bearing the brunt of these injuries, which include burns, scarring, dental and facial injuries caused when the devices explode. Massachusetts product liability attorneys have opined in previous litigation that the devices are prone to explosion, thanks to unsafe lithium batteries.
The U.S. Food and Drug Administration issued a warning to consumers in late 2017, indicating that while occurrences of exploding vapes "appear rare," they have proven extremely dangerous. While causes are not yet fully clear, the agency noted there is evidence that battery-related issues may lead or contribute to these instances.
And yet, the agency does not tally the number of incidents, nor does it regulate their sales.
A report last year in BMJ revealed that over a two-year stretch, there were nearly 2,050 e-cigarette explosions resulting in burn injuries treated at U.S. hospitals. Researchers concluded there were more incidents of serious injury than had been estimated in previous reports, and urged more stringent surveillance and regulation of these products.
Reports of Serious Injury in Vape Lawsuits
The New York Times recently detailed the horrific case of a 17-year-old in Nevada whose entire jaw was nearly blown off  when an e-cigarette his mother had purchased for him to help him quit smoking exploded in his mouth. She and her husband were in the living room when they suddenly heard a loud pop. Her son ran into the room, holding his jaw, bleeding profusely from the face.
They raced the high school student to the hospital in their remote Nevada town. But the trauma was so serious, they decided to keep driving until they reached a hospital with a trauma center – 200 miles away.
The teen has since undergone numerous surgeries and suffers permanent facial damage.
In Washington state, a woman is suing a vape-maker after the battery on her e-cigarette battery reportedly exploded in her pocket in 2017 while she was driving – with her 3-year-old daughter and friend in the car. She and her friend report hearing a whirring and then a pop, and suddenly plaintiff was engulfed in flames. Her friend was able to get the car into park so plaintiff could jump out. She suffered injuries that were painful, severe and permanent, requiring more than two weeks' stay in a hospital, multiple surgeries and more operations likely in the future. The friend and toddler were not injured.
In her recently-filed product liability lawsuit, which names the retailer, distributors and manufacturers of the product's various components, alleges the device was unreasonably dangerous and lacked adequate safety warnings.
A similar case in that very same county was filed two years earlier, when a Tacoma man alleged his e-cigarette battery exploded in his pocket, causing severe burns and permanent scarring.
Just this month in Florida, an appellate court in Hoce v. R-L Sales, LLC affirmed a $2 million verdict in favor of a plaintiff in an e-cigarette lawsuit, after jurors had found the company that sold the lithium ion battery used in the device to be 100 percent liable for the man's injuries. plaintiff had been awarded $48,000 for medical expenses and $2 million for pain and suffering.
The company's appeal asserted the trial court erred in refusing to introduce evidence the plaintiff was a user of methamphetamine, and thus most of the extensive restorative dental work was mostly attributed to the corrosive effect of the substance on his teeth – not the e-cigarette explosion. The appellate panel found no abuse of discretion by the trial court and further rejected the company's assertion that the non-economic damage award was excessive.
Why Are E-Cigarette Batteries So Dangerous?
Recently, the Massachusetts General Research Institute examined why the batteries in e-cigarettes are so dangerous, and whether some may be more hazardous than others.
What they discovered was that the open systems, which use rechargeable batteries that can be filled with e-liquid, are typically less safe than those filled with disposable cartridges that attach to a rechargeable battery or the kind of single-use products that can't be recharged.
The majority of e-cigarette manufacturers produce the closed systems. However, the industry is still largely unregulated, and a number of independent operators still produce the devices with an open-system design. (These same companies were found after extensive research to have inaccurate nicotine labels on their products, as well as contain a dangerous chemical called diacetyl, even though the labels say they are free of it.)
MGRI found that in a survey of roughly 25,000 teens, most who used e-cigarettes at some point in the previous 30 days reported they started out using the closed systems (generally safe) and later transitioned to the riskier, less regulated open-system. These were most often available for purchase at vape shops.
FDA Tips on Vaping Safety
While the FDA has yet to intervene with regulation on this market, it does offer consumer instructions on how to minimize the risk of serious injury.
These include:
Only using a vape device with safety features such as vent holes, firing button locks and protection against overcharging. Don't remove or disable these safety features.
Keep any loose batteries in a case so they don't come in contact with metal objects like keys, coins, etc.
Avoid charging vape devices with a phone or tablet charger.
Do not charge a vape device overnight or leave it charging unattended. Charge on a clean, flat surface, away from any materials, objects or substances that might catch fire.
Avoid exposing your device to extreme hot or cold temperatures (i.e., leaving it in a vehicle, etc.).
Do not continue use of wet or damaged batteries. Contact the manufacturer for a replacement.
If you are seriously injured in an e-cigarette explosion in Massachusetts, our Boston injury product liability attorneys can help you weigh your legal options.
Call Jeffrey Glassman Injury Lawyers for a free and confidential appointment — (617) 777-7777.
Additional Resources:
Adolescent Use of Different E-cigarette Products, Oct. 2018, Pediatrics