Bayer will pay more than $10 billion to settle tens of thousands of lawsuits that allege that the company's popular glyphosate-based herbicide Roundup causes cancer, Bayer announced on June 24.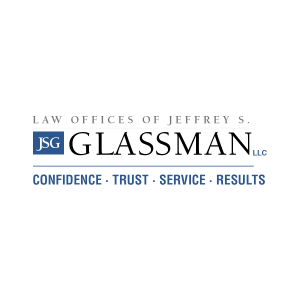 The German pharmaceutical and chemical company will pay approximately $10 billion to settle existing lawsuits and $1.25 billion to settle any future lawsuits, according to a company press release.
"First and foremost, the Roundup settlement is the right action at the right time for Bayer to bring a long period of uncertainty to an end," Bayer Chief Executive Officer Werner Baumann said in the statement.
"The decision to resolve the Roundup litigation enables us to focus fully on the critical supply of health care and food," he said. "It will also return the conversation about the safety and utility of glyphosate-based herbicides to the scientific and regulatory arena and to the full body of science."
Bayer said the settlement will resolve approximately 75% of current Roundup litigation involving a total of about 125,000 filed and unfiled claims.
Individuals participating in the settlement must dismiss their cases or agree not to file.
The company didn't admit liability or wrongdoing in the settlement.
California Groundskeeper Wins $289 Million in Roundup Case
In 2018, agricultural chemical company Monsanto lost a lawsuit brought by Dewayne Johnson, a school groundskeeper in California who said he developed a type of cancer known as non-Hodgkin lymphoma from using Roundup. A San Francisco jury ordered Monsanto to pay Johnson $39 million in compensatory damages and $250 million in punitive damages for a total of $289 million. Punitive damages are meant to punish a defendant for outrageous behavior and are meant to deter others from engaging in similar conduct.
A few months before Johnson won his case, Bayer bought Monsanto for $66 billion in a blockbuster transaction. Bayer eliminated the Monsanto name but kept the company's brands and incorporated them into the Bayer product lineup. Bayer's portfolio includes world-famous brands in product areas including pharmaceuticals, consumer health and crop science.
Johnson's lawsuit spurred thousands of other Roundup lawsuits.
At the heart of the Roundup lawsuits is a chemical compound called glyphosate, which is the active ingredient in Roundup. Glyphosate is believed to be the most widely used herbicide in the United States. Bayer advertises Roundup as a "Weed & Grass Killer."
Herbicides are chemicals that are "used to manipulate or control undesirable vegetation," according to the Environmental Protection Agency. They are used in farming and applied to lawns, parks, golf courses and other grounds that are routinely maintained. Herbicides are also applied to bodies of water to control aquatic weeds. You can read more about herbicides on the EPA's website.
Plaintiffs Allege Roundup Causes non-Hodgkin Lymphoma
For the most part, the Roundup plaintiffs allege that they developed non-Hodgkin lymphoma after being exposed to the weed killer. The plaintiffs claim that Monsanto knew for decades about scientific evidence that showed a link between the glyphosate-based herbicide and an increased risk of cancer but concealed the information in an effort to hold onto its profits. They say Monsanto falsely advertised the product as safe for use.
Non-Hodgkin lymphoma, also known as NHL or lymphoma, is a cancer that starts in white blood cells called lymphocytes. Lymphocytes are part of the body's immune system. The disease mostly affects adults, but children are at risk, too. Symptoms of non-Hodgkin lymphoma include swollen lymph nodes, fever and belly or chest pain.
You can read more about non-Hodgkin lymphoma on the website for the American Cancer Society.
Some plaintiffs allege that they developed other types of cancers from Roundup use. Those cancers include B-cell lymphoma, leukemia and multiple myeloma.
Johnson's lawsuit was later upheld on appeal, however, the judge reduced the punitive damages award from $250 million to $78 million. A judge can reduce a punitive damages award if it's deemed excessive and out of line with the compensatory damages award.
In 2019, a California jury awarded a couple more than $2 billion in damages in another Roundup case. A judge reduced the damages in that case to $87 million.
The third Roundup case that went to trial resulted in an $80 million verdict that was later reduced to $25 million.
These three cases are known as "bellwether" cases. A bellwether case is a case that predicts what the future might hold for a certain group of cases such as Roundup cases. A bellwether case shows trends in litigation and can help both plaintiffs and defendants decide on legal tactics and strategies.
The three Roundup cases that have gone to trial will continue through the appeals process, Bayer said, and are not covered by the settlement.
The company said the appeals in those cases "will provide legal guidance going forward."
The Science Shows That Roundup Is Safe, Bayer Says
Baumann stressed that Bayer is "a science-based company committed to improving people's health" and said "the extensive body of science" shows that Roundup does not cause cancer.
"We stand strongly behind our glyphosate-based herbicides, which are among the most rigorously studied products of their kind, and four decades of science support their safety and that they are not carcinogenic," he said.
Baumann pointed to an EPA interim review decision in which the agency concluded in January that it was unable to "identify any human health risks from exposure to glyphosate."
Bayer said the settlement will not affect the availability of Roundup but noted that it has invested billions of dollars to develop new methods to eliminate weeds.
To learn more about how the glyphosate cancer lawyers at Jeffrey Glassman Injury Lawyers, LLC can help you with your Roundup claim, contact our law firm today at (617) 777-7777 or using our online form.