Courts are increasingly siding with victims when it comes to long-delayed diagnosis of serious or fatal injury resulting from the use of dangerous or defective products.
A lawsuit filed by former NFL football players against helmet maker Riddell has been revived after players took their case to an Appellate Court in the wake of a lower court's dismissal of the claim as untimely. The players are contending that multiple concussions while wearing the helmets have left them with varying symptoms, including headaches, memory loss, mood swings and blurred vision. The players also allege an increased risk of developing long-term, life-threatening brain injuries, including Alzheimer's and dementia.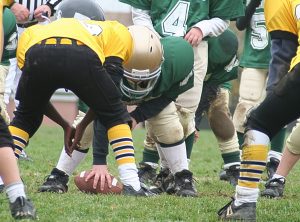 Riddell argued similar allegations made in a lawsuit against the National Football League in 2012 means the players had knowledge of the alleged damages and associated liability for years, and so failed to make a claim in a timely manner. The lower court agreed. However, the iconic helmet maker is facing a slew of other liability lawsuits, which have made it difficult for the company to find a buyer, the New York Post reported. 
Meanwhile, Reuters News Service reports a New York Appeals Court has voted to revive a lawsuit against a coke oven manufacturer, which alleges Honeywell's industrial steel ovens contributed to cancer diagnoses among steel workers.
Such cases are becoming more common as consumers gain better understanding of the fact that focus on profits and a lax regulatory environment have allowed some of the nation's largest companies to make billions of dollars at the long-term cost of the health and welfare of employees and the public. Recent high-profile examples include lawsuits against Purdue Pharma over the opioid epidemic and lawsuits against Johnson & Johnson, alleging the company has long known its iconic baby powder is tainted with asbestos.
Cancers and many other health conditions are, in fact, caused by environmental factors, including workplace exposure to dangerous or harmful chemicals or the use of dangerous consumer products.