The increasing number of dangerous, defective and deadly products being marketed to the American consumer continues to have a significant impact on our health and welfare.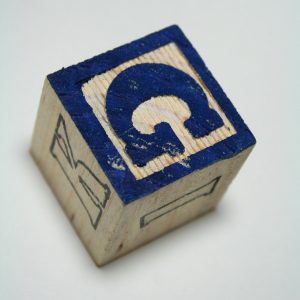 Property casualty insurance advisors continue to add exclusions even as they push corporations to increase coverage for product liability, noting adequate product liability insurance is not just for manufacturers. Under the law, any entity involved in the supply chain of a defective product, including suppliers, retailers and distributors, can be held liable for injury.
All makers and sellers of products sold to U.S. consumers, whether they be artificial hips or baby cribs, have an obligation under the law to ensure their products are safe when used as intended and are recalled in a timely fashion if they prove dangerous or defective. Common assertions in a Massachusetts product liability claim include dangerous design or poor manufacturing, lack of proper warnings, and breach of expressed or implied warranty.
Commercial Liability Coverage, Exclusions & Defenses
The increasing number of product liability claims have prompted commercial general liability insurers to place a growing list of exemptions and exclusions on CGL coverage for products-complete operations hazard coverage, which covers bodily injured and property damage that occurs after a business has relinquished control of a product. Litigation over liability under products-complete operations coverage is a complex area of law with a major impact on many product liability claims.
Massachusetts product lability law firms focus on identifying all parties responsible for personal injury or wrongful death stemming from use of a dangerous or defective product. Often, interpretation of the products-complete operations coverage of a defendant's general liability policy will determine coverage limits. Because of the liability exposure, the nation's largest commercial liability insurers have long focused insurance underwriting strategies and legal defense on reducing their own financial risks.
Most commonly, limitations of products-complete operations coverage require an injury to occur away from a business premises and be the result of an insured's product or work. Likewise, defense counsel continues to attack breach of warranty claims under commercial general liability exclusions for coverage of breach of contract claims. Breach of warranty is a legal theory often deployed in product liability cases. However, it is based in part on contract legal theory, not tort theory upon which many liability lawsuits are based.
Top Dangerous Products in Massachusetts for 2018
Dangerous drugs/Defective medical products: By far the biggest risk of harm to the American consumer comes from the U.S. healthcare industry. As our Boston product liability lawyers have reported, dangerous drugs and defective medical products continue to harm tens of thousands of patients each year in an industry that has become increasingly lawless amid an environment of huge profits fueled by few regulations and little oversight. From the opioid crisis to the dangers of defective surgical mesh, artificial knees and implanted hips, these products continue to be the most expensive, and the most dangerous.
Takata airbags: Ccontinued to be subject to the largest active recall in the United States in 2018. More than 50 million airbags in 37 million vehicles are under recall and need to be replaced, according to the National Highway Traffic Safety Administration. Risks include bags exploding in driver's faces for no reason, often spewing metal and shrapnel throughout the cabin.
Defective vehicles: Defective airbags are far from the only risk when it comes to motor vehicles. Historically, cars have been among the most frequently recalled consumer products. In many cases, the defects carry life-threatening risks.  Last year's recalls included more than 1.5 million Ford F-150 pickups (crash fire risks), 1.3 million Ford Fusions and Lincoln MKZ (steering) and 800,000 Toyota Prius hybrids (stall risk).
Home heating and fire risks: Were also among last year's top recalls. More than 600,000 water heaters and 135,000 WiFi thermostats were recalled because of fire risks. Tankless water heaters, boilers and gas fireplaces were also recalled due to risk of fire, burns or carbon monoxide poisoning, according to the Consumer Product Safety Commission. You can view the CPSC database of recalls here.
Child products: Continued to be among the most commonly recalled consumer products. Fall and choking hazards are among the most common. Last year's top recalls included 40,000 convertible high chairs, 22,000 infant carriers and nearly 15,000 infant snowsuits.
Off-road vehicles: All-terrain vehicles, scooters, bicycles, dirt bikes, and off-road utility vehicles continue be be subject to high-profile recalls. While it's true such products result in a large number of injuries and emergency room visits involving children each year, just because use of such products carry inherent risks does not mean manufacturers and sellers are not responsible when serious injury or death is caused by a dangerous or defective product.
Food Poisoning: The consolidation of America's farming and meat-processing industries over the last several decades mean America's are primarily fed by a dwindling number of large corporations. In addition to the high-profile food-borne illness cases at restaurants like Chipotle, grocery store chains dealt with a large number of recalls in 2018, including nearly 150,000 pounds of contaminated turkey and more than 100,000 pounds of bad ground beef, according the the U.S. Department of Agriculture. The risks having facilities such as schools and office buildings (where food service is not the primary function) adding Products-Completed Operations Insurance (discussed above). Such policies should include Hazard Redefined (CG 24 07), which removes the requirement that bodily injury occur away from an insured's premises in order for coverage to apply.
Your chosen product liability law firm must have significant experience litigating your type of claim, and must have the knowledge and resources  to prevail against the legal defense strategies deployed by the nation's largest commercial liability insurer. More than in many other types of personal injury and wrongful death claims, a defendant's legal liability and responsibility is often a vigorously contested issue. It is not enough to prove you suffered injury using a product. Your chosen legal team must prevail in holding responsible all identified defendants and their insurance companies.
If you are have been injured by a product in Massachusetts, call Jeffrey Glassman Injury Lawyers for a free and confidential appointment — (617) 777-7777.
Additional Resources
FDA Recalls, Market Withdraws, and Safety Alerts
More Blog Entries
Transvaginal Mesh Update: Boston Scientific Settles with 350 Plaintiffs, Feb. 11, 2018, Boston Product Liability Attorney Blog