Prescription opioids have become the most dangerous drugs in America.
A growing body of evidence suggest the prescription drug epidemic was not an unforeseen health crisis in America, but rather a carefully orchestrated push for sales and profits by some of the nation's largest drugmakers and pharmacies, which is now claiming more lives each year than either traffic accidents or gun violence.
The Massachusetts Attorney General's Office has filed a lawsuit against Purdue Pharma, makers of OxyContin, and eight members of the Sackler family, which founded the company, claiming the company misled doctors about the risks of the potent opioid. More than 200,000 people have died of prescription opioid overdose since OxyContin came on the market in 1996. In 2007, three company executives pleaded guilty to federal charges that they misrepresented OxyContin's dangers. The company paid $634 million in fines. It sold $1.7 billion in Oxo Contin in 2017, according to Reuters News Service.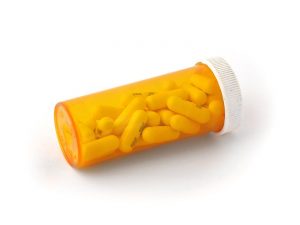 When the Food and Drug Administration approved OxyContin in 1995, the federal watchdog agency allowed drugmakers to claim OxyContin's long-acting formulation was "believed to reduct" its potential for abuse, compared to Vicodin, Percocet and other more traditional narcotic painkillers. As we recently reported on our Product Liability Lawyer Blog, the FDA is under fire for inherent conflicts of interest, as it is charged with both approving drugs for market and pulling dangerous drugs off the market.
Our Massachusetts personal injury lawyers have written about many of the consequences of the opioid crisis, from work injuries, to the risk of becoming addicted while recovering from injury, to the responsibility and liability of doctors, pharmacists and drugmakers. We applaud the Massachusetts Attorney General's Office for pursuing this case. As has been the case throughout history — from asbestos and mesothelioma, to lawsuits against big tobacco, to multi-district litigation involving dangerous drugs and medical products — pushing these cases into court often forces a treasure trove of documents from these companies, which will be invaluable to thousands of other lawsuits seeking justice for families.
Opioid Addiction: Consequences and Liability for Addiction and Overdose
Documents released last week in the lawsuit filed by Massachusetts Attorney General Maura Healey, allege the Sackler family was aware the company repeatedly failed to warn authorities after receiving numerous reports that OxyContin was being abused and sold on the streets.
Instead, the company used a discount card program to increase sales.
The New York Times reported this week that documents from the lawsuit allege Richard Sackler advised blaming addicts amid growing evidence of the drug's potential for abuse more than a decade ago. Richard Sackler, son of Purdue Pharma founder, is also accused of urging sales representatives to encourage doctors to prescribe the highest dosage of the painkiller, because it was the most profitable. Based in Stamford, Connecticut, the denied the latest allegations.
"We have to hammer on abusers in every way possible," Mr. Sackler wrote in an email in 2001, when he was president of the company. "They are the culprits and the problem. They are reckless criminals."
OxyContin and other potent, easily abused prescription narcotics, are to blame for thousands of deaths each year. Thousands of other victims became addicted by legitimate prescription pain medication before turning to heroin, fentanyl and the other black-market drugs that will ultimately claim their lives. Purdue sales representatives told doctors the addiction risk was "less than one percent" as the company quickly began selling more than $1 billion of OxyContin annually, making the Sacklers one of the richest families in the United States.
It's an issue that has become so contentious that the Boston Globe recently reported the mayor of Somerville questioned whether the Sackler name should continue to be honored on buildings at prestigious universities like Harvard and Tufts.
Our Boston injury lawyers continue to review cases of addiction and overdose to determine whether grounds exist for a lawsuit. Product liability, medical malpractice, and personal injury or wrongful death claims under general tort negligence may in some cases be used to bring justice to families.
But it will be the mass of product liability claims that must ultimately bring these companies to justice for putting profits before people. Establishing Multi-District Litigation may bring such justice, and the documents revealed by lawsuits like the one filed by the Massachusetts Attorney General's Office will be invaluable. Multi-district litigation is a  U.S. federal court system process, which is designed to speed up the litigation process by combining many similar cases. The MDL statute is 28 U.S.C. § 1407 in the United States Code. Section 1407.
Forbes reports an MDL involving 1,200 lawsuits against prescription opioid makers and other defendants has been established under Judge Dan Aaron Polster in U.S. District Court in Ohio, where the court is considering a mandatory class under Rule 23(b)(1), in which plaintiffs can't opt out of the class to pursue claims on their own out of fear the liability could ultimately threaten the financial survival of some of the nation's largest defendants, including CVS and Walmart.
Another 500 lawsuits are currently proceeding in state courts and President Donald Trump recently called upon the federal government to join in the litigation.
Despite the staggering liability, evidence suggests drugmakers have continue to push for profits. As part of the company's 2007 settlement agreement, Purdue Pharma agreed to no longer violate the law in marketing the drug. However, the Massachusetts lawsuits contends the company continued its illicit marketing activities.
CNN reports opioid overdose now claim more lives each year than the 30,000 people who die in traffic collisions.
Consequences of the opioid epidemic impact many types of injury claims. Being at the forefront of opioid litigation issues allows our Massachusetts injury lawyers to identify its impact on many types of claims, from workers' compensation and social security disability, to traffic collision and medical malpractice claims. Identifying these defendants and holding them accountable is critical for justice and critical when it comes to reducing the threat of opioid addiction and overdose and its impact on American families.
If you are the victim of Massachusetts product liability, call Jeffrey Glassman Injury Lawyers for a free and confidential appointment — (617) 777-7777.
Additional Resources
FDA Recalls, Market Withdraws, and Safety Alerts
More Blog Entries
Transvaginal Mesh Update: Boston Scientific Settles with 350 Plaintiffs, Feb. 11, 2018, Boston Product Liability Attorney Blog