When it comes to health care in the United States, it's consumer beware.
A look at medical device and pharmaceutical drug recalls issued by the U.S. Food & Drug Administration in 2018 illustrates the consequences of a lax regulatory and approval process run largely by the drug companies and medical device manufacturers: A primary focus of the watchdog agency task with the nation's safety must be warning consumers about the dozens of dangerous drugs and medical devices that it has approved for market.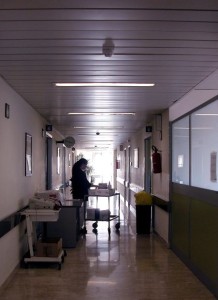 Experienced Massachusetts product liability attorneys know too well that the nation's healthcare system is a primary offender when it comes to consumer harm caused by dangerous or defective products.
2018 FDA Drug Recalls
We recently reported a rash of drug recalls involving Vaslartan,  a blood-pressure medication, after the active ingredient was found to contain a known carcinogen. The media watches the FDA recall list, and when the consequences of a dangerous drug are particularly severe, or the drug is common enough to negatively impact a significant portion of the population, news stories notify the general public. However, there are dozens of other drug recalls every year that are not deemed "newsworthy," but which nevertheless can have serious consequences for those patients whose wellness depends upon these medications.
Causes of this year's drug recalls include impurities, non-sterile production, incorrect labeling or instructions, drug contamination, adverse reactions, incorrect dosing information, visible particulate matter, labeling mixups and presence of glass particles. In all, the FDA recalled more than 80 drugs, involving both prescription and over-the-counter medications. The recalled products were manufactured by some of the world's largest pharmaceutical companies, including Teva Pharmaceuticals, Mylan Pharmaceuticals, Kimberly-Clark, Abbott and Bayer.
The Union of Concerned Scientists is among the organizations accusing the FDA of failure to protect the public. As part of its push for Scientific Integrity in Policy Making, several case studies have been published that reveal how so many dangerous drugs make it to market.
UCS reviewed data stemming from the September 2004 withdraw of the pain medication Vioxx by pharmaceutical giant Merck after it was revealed patients were at increased heart attack risk while taking the drug. Testimony before the U.S. Senate accused the FDA's Office of Safety Research of failure to adequately investigate drugs, and alleged the agency's post-approval safety monitoring was especially compromised.
The FDA has an inherent conflict of interest because it is charged with both safety approval and drug recalls. The result is an agency that is loathed to recall drugs it previously approved. The fact drug approval largely relies upon clinical testing and scientific results submitted by the drug companies leaves the process even more compromised and puts American consumers at great risk.
Relying upon safety testing conducted by the drug companies seeking approval has long been a point of contention with the Journal of the American Medical Association.
2018 Defective Medical Product Recalls
Medical devices are no safer.
More than 30 defective medical devices were recalled in 2018, including ventricular assist systems, blood testing tubes (due to chemical interference that could lead to inaccurate test results), defibrillators, and Intra-Aortic Balloon Pumps.  Manufacturers of recalled medical devices include GE Healthcare, Zimmer Biomet Inc., Rouche Diagnostics and Abbott.
Virtually none of these device recalls made it into media stories this year, which can leave consumers and even some health care providers, ill-informed. Providers who continue to use recalled medical products put consumers at needless risk. Some medical device recalls do make the news. In years past we have had a series of high-profile recalls involving artificial hips, artificial knees and transvaginal mesh.
As our defective medical product lawyers in Boston reported earlier this year, so many victims have been harmed in many of these cases that thousands of civil lawsuits have been combined as Multi-District Litigation (MDLs) and consolidated under assigned federal judges.
The largest pending MDL cases in federal court include:
MDL-2592: Xarelto (Rivaroxaban), 23,057 pending cases.
MDL 2327: Ethicon Inc., Pelvic Repair System, 20,060 cases.
MDL 2326: Boston Scientific, Pelvic Repair System,  14,908.
Victim's Rights after Medical Injury in Massachusetts
Those injured by dangerous pharmaceutical drugs or defective medical devices should seek only the most experienced personal injury law firms in Massachusetts. These cases may involve elements of product liability and medical malpractice law. Statute of limitations for medical malpractice in Massachusetts is 3 years under Mass. Gen. Laws ch. 260, § 4. Other personal injury matters also have a 3-year statute of limitations under Mass. Gen. Laws ch. 260, § 2A; Mass. Gen. Laws ch. 106, § 2-318.
In addition to the legal complexities, the medical issues are among the most complex a law firm can handle and require extensive experience and the knowledge and testimony of witnesses who are experts in their field. Your chosen law firm should also be experienced in representing clients in MDLs, which can result in more timely case resolution in some instances. However, a law firm with proven experience in handling such cases, and a proven track record of success in the courtroom, will be best positioned to help you determine how to proceed with your case.
Issues involving dangerous drugs and medical devices we have written about in 2018 include:
Deputy Hip Replacement
Stryker Hip Defects
Zimmer Knee Defects
Transvaginal Mesh Defects
IVC Filter Injuries
NuvaRing
Lipitor
Testosterone Replacement Therapy
Xarelto
Eliquis
At Jeffrey Glassman Injury Lawyers, we are committed to fighting for the rights of injured patients. We offer free and confidential consultations 24 hours a day, 7 days a week. Because we work on a contingency fee, you will not be charged unless we are successful in recovering damages on your behalf.
We believe access to experienced legal help is one of the only safeguards in place to police a system primarily focused on the enormous financial benefits. Victims of dangerous medical products or pharmaceuticals may face revision surgeries, longer recoveries, higher infections risks, and reduced quality of life. Without legal help, victims and their family shoulder the burden alone, and are even billed by hospitals and healthcare providers for additional services necessitated by their own careless and negligence.
If you are the victim of Massachusetts product liability, call Jeffrey Glassman Injury Lawyers for a free and confidential appointment — (617) 777-7777.
Additional Resources
FDA Recalls, Market Withdraws, and Safety Alerts
More Blog Entries
Transvaginal Mesh Update: Boston Scientific Settles with 350 Plaintiffs, Feb. 11, 2018, Boston Product Liability Attorney Blog