Food service businesses and food product manufacturers both have a responsibility to ensure the the items they serve and sell are reasonably safe for public consumption. Plaintiffs in these cases must show the manufacturer or food provider was not reasonably careful in distributing the product, and that the illness or injury suffered was causally connected to that breached duty of care.
If a person goes to a restaurant, consumes food that was negligently handled and becomes sick with food poisoning, that generally falls under the auspices of general negligence. On the other hand, if you purchase a prepackaged food item and become sick due a manufacturing or production defect, we are likely dealing with a products liability matter. That difference is important because pursuant to the Massachusetts version of the Uniform Commercial Code (U.C.C.), this transaction falls under what is known as the sale of goods, and special rules apply.  The U.C.C. was adopted by our state is found in Chapter 106 of the Massachusetts General Laws (M.G.L.).
According to Reuters, a French manufacturer of baby formula has just issued a full-scale international recall of baby food products. This is a major recall because the French company is one of the world's larges makers of baby formula. The reason for the recall is because of alleged salmonella poisoning.  It has been reported that 26 babies have already been sickened as a result of consuming formula that was tainted with salmonella.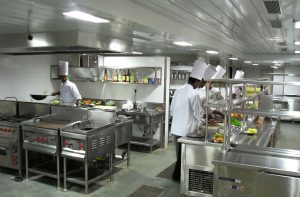 As our Boston product liability attorneys can explain, salmonella is a dangerous type of bacteria present in many food items that are not properly handled. This can include handling in the home, such as failing to properly cook or refrigerate the food, and it can also occur in restaurants – particularly if food preparation workers are not properly trained and supervised. If production methods are not satisfactory at a food production or packaging plant, or during delivery and storage in a supermarket, those packaged foods may become contaminated. The U.S. Centers for Disease Control and Prevention (CDC) estimates that over 1 million people will become sick each year due to salmonella bacteria and this results in nearly 20,000 cases of hospitalizations each year. Many of these cases will go unreported. In many cases, it can be dealt with at home. Although it's unpleasant, it is not generally fatal when it involves otherwise healthy adults. However, these illnesses may be extremely serious when they afflict those with immune disorders, infants and the elderly. This is why salmonella in baby food is of particular concern. The CDC also estimated that salmonella poisoning causes nearly 400 deaths each year in the U.S. alone.
Currently the company is saying that the recall does not affect products shipped to the U.S. While this is certainly a positive thing for a U.S. family who purchases baby food, it would not be surprising to see the recall expanding since this is what typically happens. As we have seen with other major food recalls such as the ice cream listeria scare a few years ago, once production is suspended and inspectors are called in, problems that can affect other production facilities are often discovered and the recall is expanded.
Typical Boston Products Liability Claims
There are various legal theories upon which one can base a Boston products liability claim.  Some of these cases are also filed as part of what eventually becomes a class action lawsuit that may involve multi-district litigation (MDL).  In an MDL class action lawsuit, your local attorney will work with attorneys across the nation in getting these cases on a track though the process known as steering.  This is very complex process so the best thing to do is to make sure your attorney is familiar with the process and has handled many similar matters in the past.  This is not the typical personal injury case that is best handled by a solo practitioner. This is not to say that solo practitioners aren't qualified attorneys, but with products liability cases, it is often best to work with a larger firm that has an experienced team of lawyers and the resources to give the case the attention it demands. This is something you can discuss with your injury attorney during a free initial consultation.
One of the common claims asserted in products liability cases is defective manufacturing. This involves the standard elements of duty, breach, causation and damages, but there is also likely the need for expert witness testimony. The jury is not expected to have a detailed knowledge of how a certain product such as baby food is produced, so an expert is needed to explain. The plaintiff's expert will review documents in the case and the production methods used and explain the ways in which such a food poisoning could have been avoided had the manufacturer used reasonable care. There are sometimes cases of contamination that have nothing to do with bacteria, such as when machine oil or some other harmful substance or object ends up in the packaged food item. This can also include metal, plastic or glass just to name a few foreign substances sometimes found in food items produced in large factories.  In other cases, an expert is considered a subject matter expert.  This type of expert will give an opinion as to proper manufacturing techniques and answer hypothetical examples about similar fact situations, but will not have actual knowledge of the facts of this particular case. There are reasons why an attorney would use this type of expert in a Boston products liability action, so this is also something that can be discussed with your attorney.
In some cases, a claim be brought as a violation of the implied warranties outlined in the U.C.C.  One of the typical warranties used is the implied warranty of merchantability.  This is an implied warrant, meaning it does not have to expressly stated, that requires most goods will work for the ordinary purpose for which they are being sold. For example, baby food is sold to feed babies. If a defect makes it unsuitable to feed babies, this might be a breach of the implied warranty of merchantability. If a person was using the baby food for another purpose like using the jars to support a bed frame, and the jars broke causing the bed to collapse, this would not be covered by this warranty since it was not the ordinary purpose. If however, the salesperson was asked if the jars could be used for to support a bed frame, and the salesperson says yes, that might be a breach of the warranty of fitness for a particular purpose.
If you are the victim of Massachusetts product liability, call Jeffrey Glassman Injury Lawyers for a free and confidential appointment — (617) 777-7777.
Additional Resources:
France Orders International Recall of Baby Food, December 11, 2017, VOA
More Blog Entries:
New Options to Prolong Knee Replacement Surgery, Aug. 12, 2017, Boston Defective Knee Replacement Lawyer Blog