The device can break and perforate internal organs
When you purchase birth control, you should be able to trust that it's safe for use. Unfortunately, that's not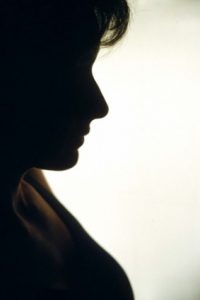 always the case, as the attorneys at Jeffrey Glassman Injury Lawyers can confirm.
One form of birth control that has been making headlines in recent months is a copper IUD called Paragard that has been around for decades. In fact, the Paragard website touts that the device is the only IUD on the market that has had U.S. Food and Drug Administration approval for more than 30 years.
However, Paragard can break during removal or migrate after implantation, causing organ perforation and other serious injuries. In certain cases, women using Paragard say they have experienced a brain injury that can cause irreversible blindness.
Do I Have a Paragard Claim?
Paragard lawsuits fall under the umbrella of product liability lawsuits. These lawsuits seek to hold manufacturers liable for injuries caused by their products.
Paragard lawsuits have been filed against Teva, The Cooper Companies, and other companies that have manufactured the IUD.
The plaintiffs in these cases allege that Paragard was defectively designed and that the manufacturer failed to warn users and the medical community about risks associated with the product's use. They maintain that the defendants misrepresented that Paragard is safe and effective as a birth control method.
Certainly, Paragard isn't the first IUD to be the center of legal disputes. Thousands of women filed lawsuits against Bayer over its Mirena IUD, alleging that the device migrated from the uterus and punctured other organs. Bayer has paid more than $12 million to settle 4,600 Mirena perforation cases.
In evaluating a potential Paragard claim, a personal injury attorney will take a look at a number of factors. For example, the make and model of the Paragard device is important as not all models have been the subject of litigation. An attorney will also take into consideration the type of injury, whether surgery or other medical treatment was needed, and any complications that developed.
An attorney can advise as to how you can locate information about your specific Paragard implant.
Thousands of Paragard Breakages Reported
Paragard is an intrauterine device, also known as an IUD, that prevents pregnancy for up to ten years. Paragard differs from other IUDs on the market because it uses copper and not hormones to prevent pregnancy.
Paragard was approved by the FDA in 1984 and has been in use since 1988. At first, the device was manufactured by Teva Pharmaceuticals and then later sold to The Cooper Companies. In the past decade, almost 3,000 Paragard breakages allegedly have been reported to the FDA.
One of the first Paragard lawsuits was filed in 2016 by a woman who claimed that the device broke off during removal and embedded in her uterus. She said she was forced to undergo surgery to have it removed.
Since 2016, thousands of women have come forward with similar stories.
The FDA has not issued a recall for Paragard.
Paragard Linked to a Host of Health Issues
Paragard has been linked to a variety of health problems. For example, the device can embed in the uterus, perforate the uterus or cervix, migrate after implant and break when being removed. A hysterectomy or other surgical procedures are often required to repair the damage. Other complications related to Paragard include infections, scarring, organ damage, pelvic inflammatory disease and fertility problems.
If a woman becomes pregnant while implanted with the device, an ectopic pregnancy can result. An ectopic pregnancy, or tubal pregnancy, occurs when a fertilized egg implants outside the uterus where it is unable to survive. If the egg is not removed, the woman can suffer damage to her organs and other health problems. Common symptoms of an ectopic pregnancy are pelvic pain and vaginal bleeding.
In addition, Paragard has been linked to a brain condition that mimics the symptoms of a brain tumor. Individuals with pseudotumor cebri, also known by the acronym PTC, suffer from chronic headaches and migraines, light sensitivity, blurred vision and blindness, which can be permanent.
The Paragard website notes that IUDs have been associated with an increased risk of pelvic inflammatory disease and warns that women should not use Paragard if they have a pelvic infection, certain cancers, a copper allergy, pelvic inflammatory disease or Wilson's disease. Wilson's disease is a genetic condition in which excess copper accumulates in the body.
The website advises that women using Paragard contact their healthcare provider if they miss a period, have persistent abdominal pain or if the IUD comes out.
The birth control attorneys at Jeffrey Glassman Injury Lawyers in Boston are currently investigating Paragard claims. If you've suffered a Paragard-related injury, we encourage you to contact our law office today for a free and confidential evaluation of your claim at (617) 777-7777 or by using our online form.