Several blood-pressure medications containing Valsartan are being recalled. The recent announcements are the latest in a rash of dangerous and defective drugs and medical products to be recalled in 2018.
Pharmacy Times reports Teva Pharmaceuticals has issued a voluntary recall in the United States of all lots of amlodipine/valsartan tablets and
amlodipine valsartan/hydrochlorothiazide combination tablets. The action comes after similar recalls have been announced by other manufacturers, after an active ingredient was found to be tainted with a known carcinogen.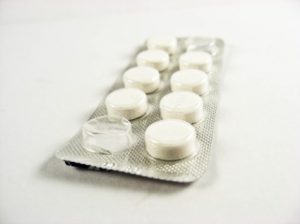 Impurities found in Mylan's valsartan API is known as N-nitroso-diethylamine (NDEA), which has been classified as a probable human carcinogen. Miami Herald reports Mylan recalled 15 lots of the blood pressure and heart attack medication, which is used as the active ingredient in a variety of medications sold be various manufacturers.