Prescription opioids have become the most dangerous drugs in America.
A growing body of evidence suggest the prescription drug epidemic was not an unforeseen health crisis in America, but rather a carefully orchestrated push for sales and profits by some of the nation's largest drugmakers and pharmacies, which is now claiming more lives each year than either traffic accidents or gun violence.
The Massachusetts Attorney General's Office has filed a lawsuit against Purdue Pharma, makers of OxyContin, and eight members of the Sackler family, which founded the company, claiming the company misled doctors about the risks of the potent opioid. More than 200,000 people have died of prescription opioid overdose since OxyContin came on the market in 1996. In 2007, three company executives pleaded guilty to federal charges that they misrepresented OxyContin's dangers. The company paid $634 million in fines. It sold $1.7 billion in Oxo Contin in 2017, according to Reuters News Service.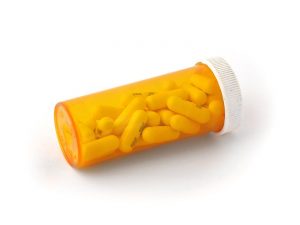 When the Food and Drug Administration approved OxyContin in 1995, the federal watchdog agency allowed drugmakers to claim OxyContin's long-acting formulation was "believed to reduct" its potential for abuse, compared to Vicodin, Percocet and other more traditional narcotic painkillers. As we recently reported on our Product Liability Lawyer Blog, the FDA is under fire for inherent conflicts of interest, as it is charged with both approving drugs for market and pulling dangerous drugs off the market.
Our Massachusetts personal injury lawyers have written about many of the consequences of the opioid crisis, from work injuries, to the risk of becoming addicted while recovering from injury, to the responsibility and liability of doctors, pharmacists and drugmakers. We applaud the Massachusetts Attorney General's Office for pursuing this case. As has been the case throughout history — from asbestos and mesothelioma, to lawsuits against big tobacco, to multi-district litigation involving dangerous drugs and medical products — pushing these cases into court often forces a treasure trove of documents from these companies, which will be invaluable to thousands of other lawsuits seeking justice for families.