Lawyers for Civil Justice reported this month that nearly half of all cases pending before federal district court judges involve Multidistrict Litigation (MDLs) — more than 124,000 cases at the end of 2017.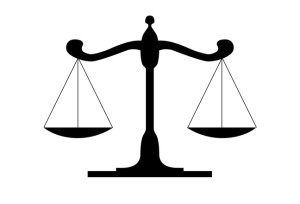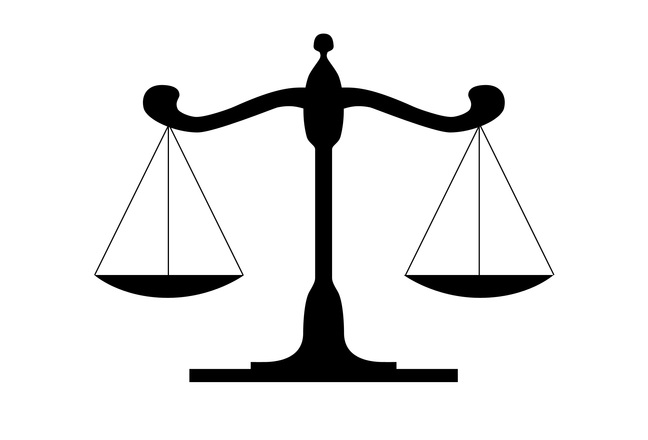 About 90 percent of MDL cases involve product liability claims, which means, according to the study, that consolidated product liability cases – such as those alleging defects in drugs or medical devices – account for about 42 percent of the civil caseload before federal district judges.  The 18 largest MDLs contain 107,000 individual cases pending before just 15 federal judges, according to the report.
Multi-district litigation is a special federal legal procedure in the U.S. federal court system, which is designed to speed up the litigation process by combining many similar cases. The MDL statute is 28 U.S.C. § 1407 in the United States Code. Section 1407. Most MDLs involve a few dozen to a few hundred cases. The notable exception is MDL No. 875, based in the Eastern District of Pennsylvania, which is the largest and longest-lasting MDL. It was created in 1991 by the JPML to manage all asbestos personal injury and wrongful death cases in the federal courts. As of 2011, over 121,000 cases had been transferred into MDL No. 875, and over 108,000 cases had been settled, dismissed, or remanded, leaving about 13,000 pending.
MDLs: Dangerous Medical Product Lawsuits
The defense group's report comes in the wake of a call last November by Lawyers for Civil Justice to change the rules of multi-district litigation. The court systems' Advisory Committee on Civil Rules has since agreed to investigate the issue. Elizabeth Burch, a mass torts expert at the University of Georgia who has written a book on MDLs, contends MDLs constitute about 16 percent of a federal judge's case load, once Social Security cases and inmate lawsuits (both of which were excluded in the defense's study) are included in the calculations.
Still, defense attorneys — those who represent the nation's largest corporations in some of the largest, high-stakes civil jury trials, are seeking a number of changes, including:
Plaintiff disclosure of injury evidence at an earlier stage in the process.
Allowing defendants to seek mid-case appellate review (to file appeals based on individual decisions of a judge amid a trial, in other words).
A provision that would prohibit bellwether trials without a defendant's consent.
Rules require disclosure of plaintiff's outside funding sources.
Increased filing standards and better ability of defendants to move to dismiss master complaints.
We must understand that this is a case of some of the nation's largest defense firms, representing some of the world's largest companies, wanting to eat their cake and have it too. MDLs are already a benefit to defense attorneys and their preferred method of litigating cases. Consolidating thousands of cases in to the hands of about a dozen judges significantly reduces the risks before a case even begins. Furthermore, from a defendant's point of view, it is more efficient and less dangerous to have each defense witness cross-examined in a single marathon deposition; otherwise, a witness may have to be deposed in hundreds of depositions around the country, which raises the risk that the witness may inadvertently give inconsistent testimony and destroy his or her credibility. It also significantly reduces the impact of releasing sensitive corporate documents (which often prove liability), for use by other law firms fighting for victims throughout the country.
Judges often pick a "bellwether case," as a kind of test run so both sides can see how a jury is likely to react to future cases. When companies are hit with large verdicts, or other unfavorable results, it can act as an inducement to settle cases, rather than face thousands of trials likely to result in similar unfavorable outcomes. It's no surprise defendants would like to choose which cases first see the inside of courtroom. By attacking plaintiff outside funding sources, the giant corporate law firms and their clients hope to further distort the legal playing field upon which plaintiffs must seek justice. These cases each require hundreds of thousands (if not millions) of dollars to prepare for the courtroom. The idea that defense law firms are at an unfair economic disadvantage is as preposterous a claim as some of unethical and dishonest behavior that landed their clients in federal court in the first place.
Dangerous Medical Products in Massachusetts: Joining an MDL
Today's top pending MDL cases in federal court involve some of the nation's most notoriously dangerous medical products.
MDL-2592: Xarelto (Rivaroxaban) Product Liability Litigation. Judge Eldon E. Fallon, 23,057 pending cases.
MDL 2327: Ethicon Inc., Pelvic Repair System, Product Liability Litigation, Judge Joseph Goodwin, 20,060 cases.
MDL 2326: Boston Scientific, Pelvic Repair System, Product Liability Litigation, Judge Joseph Goodwin, 14,908.
Other top product liability MDLs our Massachusetts defective medical product lawyers have written about recently all involve dangerous medical products, including DePuy Orthopedics, Pinacle Hip Implant system, Johnson & Johnson talcum powder, C.R. Baird Inc., Pelvic repair system and cases involving Testosterone replacement therapy. Similar to the tobacco product lawsuits of a generation ago, these are the most complex personal injury and wrongful death cases a law firm can handle.
One of the ways in which a drug manufacturer can be held liable for a dangerous drug is by establishing that it failed to adequately warn patients of known dangers. The U.S. Food and Drug Administration (FDA) requires drug companies to disclose known side effects, or adverse events as they are called in the pharmaceutical industry. Drug companies are also required to conduct a variety of clinical trials, so there is a better chance of discovering these side effects before bringing a drug to market. However, they too often rely upon exceptions by seeking fast-track approval for "substantially similar products."
Additionally, we have seen in case after case where companies put profits ahead of patient safety, and failed to warn of risks even once they became known. In many cases, they have continued to market the products even after being sued — in some cases, even after so many lawsuits have been filed that they have been combined into an MDL!
If you are dealing with a defective product injury in Massachusetts, call Jeffrey Glassman Injury Lawyers for a free and confidential appointment — (617) 777-7777.