The U.S. Food and Drug Administration this week issued an order to immediately halt the sale and distribution of pelvic mesh product for treatment of pelvic organ prolapse.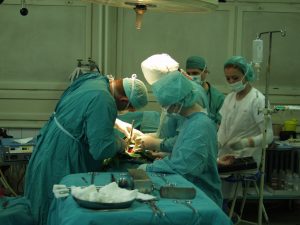 Boston Scientific and Coloplast are the only two companies in the U.S. still selling mesh to treat pelvic prolapse. The FDA order immediately prohibits the sale of Boston Scientific's Uphold Lite and Xenform mesh products, as well as Coloplast's Restorelle DirectFix.
Our medical device injury attorneys have been watching the issue closely as tens of thousands of women have been seriously injured by mesh implantation. Still, Boston Scientific and Coloplast have continued to market and sell the product 7 years after the FDA issued an emergency order mandating device makers prove their products are safer and more effective than traditional surgical repair.