When it comes to medical device litigation, such as those involving defective hip replacement or knee replacement hardware, many of these devices are subject to the Medical Device Amendments of 1976. New medical devices are given a class designation – Class I, II or III – to indicate degree of risk, with Class III medical devices posing the greatest risk. A device that is designated as a Class III under the MDA is given express preemption from state requirements (which can be different or more stringent than federal rules), as noted in the 2008 U.S. Supreme Court case of Riegel v. Medtronic, Inc. In effect, this means such product liability lawsuits must be pursued in federal court.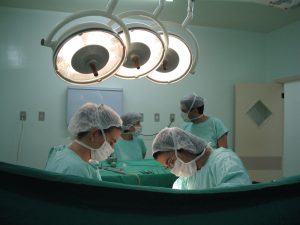 But what happens if the medical device consists of components that have different class designations? These are becoming increasingly common in everything from hip implant devices to pain dispensing pumps. It's created a jurisdictional conflict, with plaintiffs and defendants arguing over which courts should handle these matters.
Now, it appears we have some direction. The U.S. Court of Appeals for the Third Circuit recently issued a precedential ruling in a case of first impression filed by a plaintiff who alleged a British medical device maker negligently designed a hip replacement system. The ruling is the first time a court has taken on the question of whether product liability claims concerning a device made of components in different classifications are preempted by federal law. Answer: They are. That meant plaintiff's claims of negligence, strict liability and breach of warranty were expressly preempted and dismissed. However, the court reversed dismissal of plaintiff's other claims that were adequately pleaded and not preempted, namely off-label promotion in violation of federal law and loss of consortium (filed by his wife). Those claims will proceed.
Exploring the Medical Device Amendments of 1976
The Medical Device Amendments of 1976 (sometimes referred to as the Medical Device Regulation Act) was passed as an amendment to the Food, Drug and Cosmetic Act signed in 1938. It was born of a study commissioned by Congressional leaders on the adverse effects of medical devices for human use. Researchers recommended that Congress establish guidelines for classification of medical devices on the basis of their comparative risk.
The need for such a system was punctuated by a widespread issue that year involving an intrauterine device (IUD) model that injured some 900,000 women in the U.S.
In turn, the devices were given three designations:
Class I – These devices are deemed a low risk for human use. It's not intended for supporting or sustaining human life and doesn't present any unreasonable risk of injury or illness. These devices require general controls.
Class II – These devices pose moderate risks for human use. Device lacks reasonable assurance of the safety and effectiveness of the device, so they require clear performance standards.
Class III – These devices are known present high risk to humans and may be used for supporting or sustaining human life or may pose an unreasonable risk of injury or illness. In these cases, pre-market approval is required in order to establish a reasonable assurance of the device's safety and effectiveness.
The MDA set forth comprehensive medical device approval processes, with classifications are issued by classification panels after review of applications by manufacturers and importers.
In contrast to the rigorous premarket approval process necessary for Class III devices, Class I and Class II devices are subjected to a limited form of review known as the 510(k) process. It's a far less exhaustive submission, and it typically rests on finding that the device is substantially equivalent to an existing approved medical device.
Express Preemption Provision
In exchange for compliance with the most stringent of these federal mandates (for those devices that met the Class III designation), Congress granted manufacturers "express exemption" from state laws that differed or had additional requirements for the safety or effectiveness of these devices (see 21 U.S.C. § 360k(a)(2) ).
This exemption is only available for Class III devices, because Class I and Class II devices aren't subject to the same rigorous safety review specific to those devices, so manufacturers aren't entitled to the benefit of an express preemption from varying state standards.
However, state laws aren't shut out entirely. Even in Class III device cases, express preemption won't protect against parallel claims, which are premised on state requirements that incorporate applicable federal requirements and thus aren't different from or in addition to the federal claims.
Complications With Hybrid Medical Device Lawsuits
Normally, the federal preemption simply means that product liability lawsuits against these manufacturers must be pursued in federal court and be based upon failure to meet the federal standards. The complication that arose with this recent case was that the device wasn't strictly a Class III, as it had been made with several components of lesser classifications. The metal head, metal sleeve and stem were Class II devices, approved through the relatively lenient 510(k) process. However, the final component was a metal liner (connecting the hip socket to the thighbone). This liner went through the premarket approval process as a supplemental component.
So the question was how to handle the express preemption to state law tort claims that allege defective design and/ or manufacture of a medical device that has numerous components, only some of which are designated Class III and subject to these federal requirements.
In this particular case, plaintiff underwent a hip replacement surgery that resulted in unexpected complications. As it turned out, the hip replacement system that was used was comprised of both Class II and Class III components, which made it a hybrid medical device.
Plaintiff argued that the system should be considered as a single device for legislative purposes. The British manufacturer of the allegedly defective hip replacement system asserted each component of the device was separate – an opinion that was buoyed by the U.S. Food & Drug Administration.
The Third Circuit appellate court agreed, reasoning that the Food Drug and Cosmetic Act defines a a device not merely as a finished apparatus, machine or instrument, but also as any accessory component or part. The court gave favorable consideration to the FDA's position as outlined in the amicus brief the agency filed.
This may further complicate matters for product liability claimants, but that doesn't mean such cases are impossible. It just means we need to ensure adequate research at the outset to determine the correct venue and appropriate claims. Our dedicated hip replacement injury attorneys in Boston can help.
If you are the victim of Massachusetts product liability, call Jeffrey Glassman Injury Lawyers for a free and confidential appointment — (617) 777-7777.
Additional Resources:
Shuker v. Smith & Nephew PLC, March 1, 2018, U.S. Court of Appeals for the Third Circuit
More Blog Entries:
Reversal of $28M Xarelto Verdict Fought on Appeal, March 13, 2018, Boston Defective Medical Device Attorney Blog