A Xarelto patient is fighting back against the reversal of a $28 million verdict against drug maker Johnson & Johnson (subsidiaries Bayer and Janssen), which she initially won for an alleged failure to warn against the heightened risk of internal bleeding.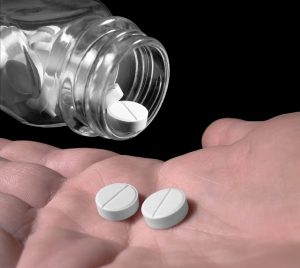 The verdict in Hartman et al v. Janssen Pharmaceuticals Inc., et al was reversed in January in state court, specifically the Philadelphia Court of Common Pleas. Even though jurors decided the case in favor of the plaintiff in December and awarded millions of dollars in damages, The Legal Intelligencer reports the judge granted the defense's motion notwithstanding verdict. The decision was especially crushing because it was the first win for plaintiffs (albeit in state court) after four losses one after another in federal court.
Xarelto plaintiff's appeal notes several challenges, including a remark by the judge indicating alleged "inflammatory" remarks by plaintiff council during closing arguments warranted a brand new trial. The judge reportedly made the statement during a post-trial hearing, following remarks by defense counsel asserting plaintiff's attorney inappropriately referenced defendant manufacturers' German ties by linking it with Nazis. However, that's not exactly what the plaintiff's attorney said. The closing argument did urge jurors to "swing the mighty sword of justice to let those folks know, in Berlin, Germany, when they sell their drugs to us Americans to make their billions," that they must adequately label their medications. However, after the verdict, social media posts by several members of plaintiff's trial team reportedly used the hashtag #killinnazis. That may not have been the wisest course of action, but as even the judge noted then, those posts would have had no way of influencing that verdict. 
What's the Problem with Xarelto? 
Xarelto is an FDA-approved oral blood-thinning medication that has been on the market since 2011 and is intended for help with prevention of blood clots. It's been marketed as a breakthrough in comparison to Warfarin, a similar drug with a host of problems. However, Xarelto, generically known as rivaroxaban, isn't without issue either. In fact, one of the most serious side effects – severe and unstoppable internal bleeding – has reportedly proven fatal or seriously injurious to thousands of patients. That's why there are 1,400 cases pending in this state-level court and approximately 20,000  pending in a multi-district litigation (MDL) in federal court.
Xarelto is still a huge moneymaker for Janssen and Bayer, having raked in some $6 billion globally just in the last couple of years.
Makers of other blood-thinning drugs, such as Pradaxa, have also faced a slew of civil lawsuits. In 2014, Pradaxa settling most of the cases it faced for $650 million.
There is a lot riding on the Hartman case because it's the first to go to trial at the state level. The initial win was significant, so there is a lot at stake in fighting this appeal. If plaintiff is successful, it could change the landscape of future Xarelto injury lawsuits.
The Hartman Case
According to court records of this case, plaintiff started taking Xarelto in 2013 for treatment of atrial fibrillation, which is a condition involving an erratic heartbeat that might lead to heart attacks, strokes, pulmonary embolisms and other issues.
Approximately 12 months after she began taking the drug, she started to experienced severe gastrointestinal bleeding. After being hospitalized, doctors took her off the drug and she eventually survived and recovered.
She filed her product liability lawsuit against the manufacturers, alleging a failure to warn her or her doctor of the serious risks of internal bleeding.
The case was designated as a bellwether trial, which sets precedent for other cases to come.
During trial, a former commissioner with the FDA (who has testified in previous Xarelto injury trials) testified the warning label on Xarelto was not adequate to warn patients of potential problems like this with the drug.
Jurors decided the case in favor of the plaintiff, awarding $1.8 million in compensatory damages and $26 million in punitive damages. The latter is intended to punish a defendant for egregious or grossly negligent conduct.
Was Reversal an Abuse of Judicial Discretion? 
When the judge decided to grant the defense motion, however, he insisted the social media posts didn't factor into his decision. However, he still included it in the collection of evidence that would be considered by the Superior Court on appeal.
Plaintiff now argues that the social media posts were a non-issue for jurors as it wasn't something they saw prior to making their decision (the comments weren't even made until the verdict was released). If the court wasn't relying on the social media posts in the decision to reverse the verdict and it was solely about improper closing arguments, why include them at all in the appellate record for consideration?
Still, that wasn't the only reason the trial judge cited for the reversal. Specifically, he sided with defendant in finding plaintiff had not presented sufficient evidence necessary to prove proximate cause. (As noted in the 2002 Massachusetts Supreme Judicial Court case of Kent v. Commonwealth, proximate cause in a negligence tort case is only found when negligent conduct is causally related to the injury of the plaintiff. Plaintiff must show the negligent conduct was the legal cause of injury, which depends not on factual causation but rather whether the injury to plaintiff was a foreseeable result of defendant's negligent conduct. Foreseeability is a key element.)
In Massachusetts, abuse of discretion (as noted in the SJC case of L.L. v. Commonwealth) involves a finding that the judge made a clear error of judgment in weighing hte factors relevant in the decision, such that the decision falls outside the range of reasonable alternatives.
Plaintiff's appeal will be weighed by the Superior Court in the coming months.
If you are the victim of Massachusetts product liability, call Jeffrey Glassman Injury Lawyers for a free and confidential appointment — (617) 777-7777.
Additional Resources:
Xarelto Plaintiff Faults Judge's Basis for Rejecting $28M Verdict, Feb. 21, 2018, By Max Mitchell, The Legal Intelligencer
More Blog Entries:
First State Court Xarelto Lawsuit Starts, Nov. 4, 2018, Xarelto Injury Lawyer Blog