Several hundred testosterone drug injury lawsuits against drug makers Endo Pharmaceuticals Inc., GlaxoSmithKline LLC and Auxilium (an Endo unit) are on the verge of settlement. Although the terms of the settlement haven't been revealed, a spokeswoman for the pharmaceutical firms told Bloomberg it will not require any admission of wrongdoing or liability by the defendants.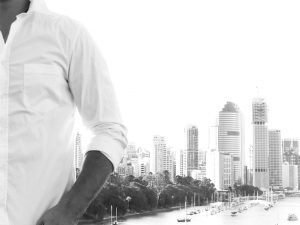 There are an estimated 6,000 cases pending against testosterone replacement therapy drug makers, mostly alleging failure to warn of serious side effects like strokes and heart attacks, as well improper and aggressive marketing tactics to drum up more buyers – despite the lack of benefits and high potential for risk to the younger target patients.
Our testosterone drug injury attorneys in Boston are committed to fighting for the men and their loved ones affected by illegal marketing and failure to warn of these dangers, which reportedly include:
Heart attacks;
Strokes;
Pulmonary embolisms;
Deep vein thrombosis;
Blood clots.
If you have had any of these complications after taking drugs like Androgel, Testim, Axiron, Fortesta, Vogelxo, Bio-T-Gel or any other drug in teh Androgen class, contact us to learn more about your legal options. 
Settlement of the Testim Case
The tentative settlement that was discovered in court records involves a drug called Testim, a medicated gel that contains testosterone. It's approved for use by patients who suffer from a condition called hypogonadism, which involves the inability to produce an adequate amount of testosterone. The medicine is absorbed through the skin and then enters the bloodstream, with the promise of helping to regulate testosterone levels.
Plaintiffs allege manufacturers negligently misrepresented the risk of these medications – in particular those related to cardiovascular issues (heart attacks) and strokes. Endo and its subsidiaries face an estimated 1,300 lawsuits for its Testim product.
The cases were consolidated into a multi-district litigation (MDL) before the U.S. District Court for the Northern District of Illinois in Chicago. The settlement would cover those remaining cases in the In re Testosterone Replacement Therapy Products Liability Litigation action.
That MDL also includes claims against other testosterone drug manufacturers, such as AbbVie (Androgel), but those cases will not be impacted by the settlement. AbbVie has faced down three other trials so far, with two cases resulting in a verdicts totaling $290 million (most of that in punitive damages). One of those cases is being appealed. A third case was decided in AbbVie's favor.
Endo and its subsidiaries had prevailed in an earlier bellwether case decided by a federal jury in December. Jurors decided against a plaintiff who alleged the drug was aggressively pushed to his physician for off-label uses, compelling him to take the drug for chronic fatigue – a purpose for which it is not FDA-approved. The man later suffered a heart attack. Jurors, however, determined other factors could have contributed to his health problems. Manufacturers insisted they complied with all U.S. Food & Drug Administration labeling requirements.
This settlement – assuming it is approved by the court – will mean another Testim trial slated for April will not move forward.
FDA Approval and Regulation of Testim
The FDA approved Testim, a clear, translucent gel containing 1 percent testosterone, for release on the market in 2002. It was specifically only approved for those with low or no testosterone due to certain medical conditions, like genetic failure of the testicles.
However, after receiving numerous reports of serious side effects – particularly concerning cardiovascular health – the FDA convened an advisory committee in 2014 to determine whether the additional labels should be required.
In the spring of 2015, on that committee's recommendation, the FDA required ALL testosterone drug manufacturers to include a warning regarding potential cardiovascular risks.
Testim and Androgel already had a previous black box warning as it related to inadvertent exposure of the medication to children who had skin-to-skin contact. Androgel injury attorneys in Boston can explain that the black box warning is the most stringent of all warnings issued by the federal regulatory agency. This warning stemmed from 20 reported incidents of children suffering serious side effects after having direct contact with unwashed or unclothed application sites by men who had used the topical gel.
It should be noted that Testim is only approved by the FDA for those who suffer from hypogonadism. Despite this, manufacturers have repeatedly marketed these medications to those who suffer from a range of other conditions, including mild depression, loss of muscle tone, low libido, fatigue, weight gain and numerous symptoms of normal male aging.
Drug Makers Pushing for Global Settlements
As several bellwether cases have been decided in favor of plaintiffs in these cases, testosterone therapy drug manufacturers are increasingly working toward global settlements to resolve existing claims.
For instance, earlier this year Eli Lilly & Co. reached a settlement over federal product liability lawsuits pending for damage caused by its testosterone drug Axiron. Those cases also were part of the MDL in Chicago. Cases against the firm had been slated to take place in January and also this month, but the settlement (also still tentative) has resulted in a stay in those cases.
In Philadelphia earlier this year, Auxilium Pharmaceuticals settled a Testim lawsuit by a man who claimed his stroke was caused by the drug. His case would have been the first of a mass tort litigation (the state equivalent of the federal MDL), but the judge denied requests from both the plaintiff and defendant to designate it as a bellwether case. An additional 17 cases against Auxilium have been slated for trial before that same court.
Meanwhile, AbbVie faces an estimated 4,500 cases in the U.S. alleging injuries caused by AndroGel.
Earlier this year, the U.S. Court of Appeals for the Seventh Circuit upheld a 2015 ruling by a federal MDL judge who dismissed 1,000 testosterone injury lawsuits against drug maker Pfizer over its product, Depo-T. However, 40 of those cases were still remanded to district court to continue. Pfizer filed a motion last month asking the MDL judge to dismiss those remaining cases, but no decision has been issued on that yet.
We may see a continuation of these testosterone drug lawsuit settlements as defendants continue to see substantial verdicts favoring plaintiffs.
If you are the victim of Massachusetts product liability, call Jeffrey Glassman Injury Lawyers for a free and confidential appointment — (617) 777-7777.
Additional Resources:
Endo, Glaxo to Settle Suits Over Testosterone Drug, Feb. 26, 2018, By Jef Feeley and Janan Hanna, Bloomberg
More Blog Entries:
Litigating Testosterone Replacement Hormone Injury Lawsuits, Jan. 27, 2018, Boston Androgel Injury Lawyer