Knee replacement surgery is becoming more and more popular in the United States each and every year. While the procedure was traditionally done as an elective surgery for elderly patients who could no longer stand to live with their arthritis pain that had become quite severe, today, younger patients are having the procedure done to cope with arthritis and injury caused by athletic activities like long distance running.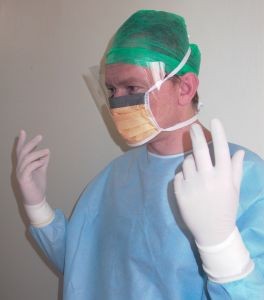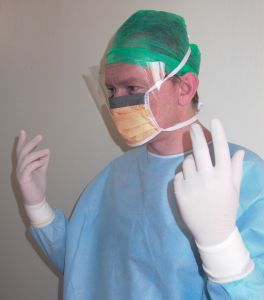 There is no question that having a knee replaced is a major undertaking, and there is going to be great deal of pain and suffering during the recovery period. However, if the artificial knee itself was defectively designed, there is obviously a much higher chance patients will have significant complications, including a total device failure. This will cause the need for a second or subsequent surgery to have a new knee implanted, and this means a second or third lengthy and painful recovery period. This can mean more lost work, more medical expenses, and more general discomfort. These are all claims that can be included in a products liability claim in Boston for a defectively designed hip manufactured by the major medical device manufacturer Stryker. That particular knee was designed with joint that was supposed to reduce friction and allow patients to lead a more active life. What actually happened was that defective design caused the joint to break down and ultimately fail.
Since there is a chance of failure and a long and painful recovery, even when the device is properly designed, as many artificial knees are, researchers and doctors are constantly looking for ways increase the chances of a successful outcome following surgery. According to a recent news feature from WNEP 16, weight loss surgery before having a knee replacement may help. In some ways this makes sense, because being significantly overweight is one of the major causes of knee injury and cartilage loss that typically prompts a total knee replacement. However, it also requires another major surgery that potentially comes with its own serious complications.
One of the other reasons some doctors are recommending weight loss surgery prior to having a knee replaced is because many of the knees are not rated for significantly overweight patients, and they cannot have the procedure without losing a great deal of weight first.
The other alternative for these patients is for them to lose a great deal of weight without having surgery and then come back when they have done so, and they can have the total knee replacement. The problem with this approach is obvious, in that many overweight people have tried for years or even decades to lose weight on their own without any success, and that is why they are in this position in the first place.
Based on the form of the human body, the knee, artificial or natural, supports a tremendous amount of weight. The amount of weight on the joint is higher per square inch than the patient's actual weight due to the surface area. Doctors estimate that for every pound a person loses, over five pounds of weigh per square inch are reduced on the knee joint, and, for this reason, any weight loss can be a major help.
Call the Boston Jeffrey Glassman Injury Lawyers for a free and confidential appointment — (617) 777-7777.
Additional Resources:
Studying Benefits of Weight Loss Surgery Before Knee Replacement, December 3, 2015, WNEP 16, By Jon Myer
More Blog Entries:
FDA Announces Testosterone Meds Must Carry Broader Warning, July 7, 2014, Boston Products Liability Lawyers Blog