Pradaxa is a medication used to reduce the risk of serious clotting disorder in patients who suffer from a potentially serious medical condition known as atrial fibrillation (Afib). Afib patients are at higher risk for forming large blood clots deep within the veins on their legs and other extremities.   These blood clots can form in the legs and then break lose and travel through a patient's circulatory system, which is another deadly medical condition, know as Deep Vein Thrombosis (DVT).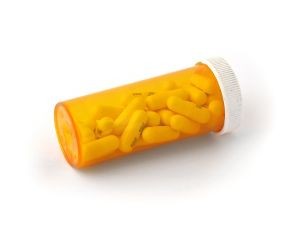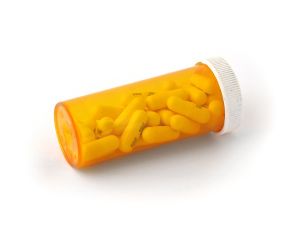 When a DVT clot travels through the circulatory system, it can become lodged in the lungs and tear a hole known as a pulmonary embolism (PE) or block the blood to the brain, causing a stroke. To reduce this risk, patients need either a traditional blood thinner like warfarin (Coumadin) or one of the new anticoagulants like Pradaxa, Eliquis, Xarelto, or Savaysa.
While these New Oral Anticoagulants (NOACs) have been be shown to be effective and require less monitoring than Warfarin, Boston Pradaxa injury attorneys have seen many cases where patients will take the drug and then unexpectedly develop a serious internal bleeding condition that can result in death. Until very recently there was no reversal agent (antidote) on the market and doctors were sometimes helpless, as these patients died from internal bleeding conditions including intracranial bleeding.
As if it were not bad enough that thousands of people developed serious internal bleeding disorders from taking Pradaxa, Eliquis or Xarelto, we now know the drug companies knew of these risks and chose not perform required safety tests and drug studies and took steps to make sure the United States Food and Drug Administration (FDA) did not know of these concerns.   However, these new drugs are big business for the drug companies, and they do not want their sales to be harmed. We are talking about billions of dollars each year in drug sales, and this means they will spend a great deal of money on directly marketing the drug to patients and sending lobbyists to Washington DC to make sure their interests are known.
As it turns out, the FDA is now approving Pradaxa to treat patients for thromboprophylaxis following a total hip replacement surgery, according to a recent article from Medscape Multispecialty. Thromboprophylaxis is essentially an umbrella diagnosis or term for patients who are at risk for deep vein thrombosis, pulmonary embolism, and venous thromboembolism.   As discussed above, these are all conditions that are concerns for Afib patients, but anyone who unable to move for an extended period of time is at risk for DVTs and other related clotting disorders.
Hip replacement patients are at particular risk, since they are already dealing with issues following the implant and cannot move their legs for periods during the recovery. For this reason, doctors want to get hip replacement patients out of bed and moving around as soon as possible to avoid any serious complications with blood clots. Surgeons will now want their patients up and walking around the day of surgery, which was not the case in the past.
If you are a victim Pradaxa and live in Massachusetts, call Jeffrey Glassman Injury Lawyers for a free and confidential appointment — (617) 777-7777.
Additional Resources:
FDA OKs Pradaxa for Thromboprophylaxis After Hip Surgery, November 24, 2015, Medscape Multispecialty, by Troy Brown
More Blog Entries:
Risk for Internal Bleeding after Taking Pradaxa, August 22, 2014, Boston Dangerous Drugs Injury Lawyer Blog