Daniel v. Ford Motor Company, a case from the United States Court of Appeals for the Ninth Circuit, involved a plaintiff who filed a class action lawsuit against defendant in which he alleged that defendant breached its implied and express warranties and also engaged in fraud when selling vehicles with a defectively manufactured rear suspension system.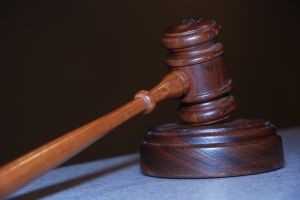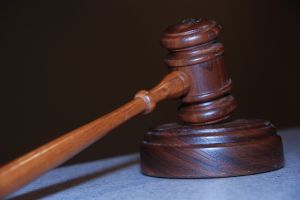 In the Uniform Commercial Code (UCC) as adopted by the Commonwealth of Massachusetts, any merchant who sells a product to a consumer makes an implied warranty of merchantability. In this context, merchant means a regular seller of goods of a type. For example, if you buy a toaster oven from Sears, they are regular seller of that item and are therefore a merchant of goods of that kind. On the other hand, if you buy a lawnmower off Craigslist, it is more likely than not that the seller of the lawnmower was a not a lawnmower dealer but was simply selling his or her own used lawnmower. Since the seller is not a merchant, he or she is not giving an implied warranty of merchantability. However, he or she would still be liable for negligence if there was a known defect that caused a personal injury to buyer, and that known defect was never disclosed.
In Daniel, defendant filed a motion for summary judgment on grounds related to a specific warranty statute. The motion was granted, and case was appealed. The appellate court was concerned with the issue of whether defendant sold cars by what they are calling "a pig in a poke." A pig in a poke is a based upon an English saying that means a an item is bought or sold without the buyer knowing all relevant facts about the goods at hand, and without the buyer having a meaningful opportunity to inspect the goods. This issue also turned on whether a California court decision controlled this court, which filed on the grounds of diversity.
A diversity action, which Boston products liability attorneys frequently file in federal court, involves a case where the claim or controversy is over $75,000 and there is complete diversity between opposing parties. In this context, diversity means where parties live or where a company maintains its principle place of business or headquarters. In order to have diversity, as required to file a case in a United States district court where there is not a federal question or issue of constitutional law, opposing parties must be from different states. This means that if the plaintiff was from Massachusetts, and the defendant was also living in Massachusetts, there would not be sufficient diversity. However, if defendant lived in New Hampshire, there would be diversity. Again, there is also the requirement that the claim for damages must be greater than $75,000, but this is not usually a problem when there is personal injury and pain and suffering.
Ultimately, the court of appeals found that the district court had misapplied local law and reversed the trial court's granting of defendant's motion for summary judgment.   The case was remanded for further proceedings consistent with their opinion.
If you are the victim of Massachusetts product liability, call Jeffrey Glassman Injury Lawyers for a free and confidential appointment — (617) 777-7777.
Additional Resources:
Daniel v. Ford Motor Co., December 2, 2015, United States Court of Appeals for the Ninth Circuit
More Blog Entries:
New Total Knee Replacement Technology Helps Surgeons and Patients Alike, Nov. 25, 2015, Boston Hip Replacement Lawyer Blog