Yates v. Ortho-McNeil-Janssen Pharma., Inc, a case from the United States Court of Appeals for the Sixth Circuit, involves a plaintiff who began going to her OB/GYN when she was 17 years old in 2004. She first went to the doctor because she was sexually active and was experiencing menstrual cramps.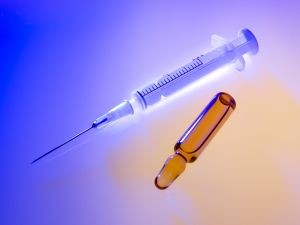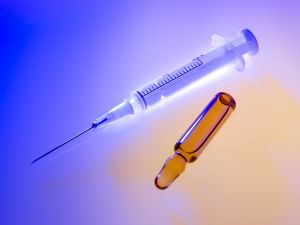 Her doctor spoke with her about her choices for contraceptives and discussed the risks associated with each of the options.   One of the choices for birth control was ORTHO EVRA and another was Depo-Provera. The doctor testified that she customarily warned all patients about the risks of taking birth control before writing a prescription.
The risks associated with both medications included breakthrough bleeding, nausea, headaches, breast tenderness, and stroke. The benefits were birth control and the relief of severe menstrual cramps. She chose to take Depo-Provera.   This medication requires an injection every three months to remain effective. Plaintiff said she had never heard of ORTHO EVRA.
She returned to the doctor in March of the following year. She no longer wanted to take Depo-Provera because it was causing her to gain weight. She said she did not want to use an oral birth control pill because she did not want to have to remember to take it every day. She decided to switch to ORTHO EVRA, which is administered through the use of a transdermal patch. She was supposed to go on it the next day, but she was suffering form severe menstrual cramps again as a side effect of stopping Depo-Provera, so she had to wait to start ORTHO EVRA.
Eventually, she was able to switch and start taking ORTHO EVRA. Within a week of starting to use the patch, she had a stroke. In her defective drug lawsuit against Ortho-McNeil-Janssen Pharmaceuticals, a neurologist testified as an expert witness that ORTHO EVRA was a major contributing cause of her stroke.
Plaintiff's primary claim was what is referred to a failure to warn claim. In a failure to warn claim, plaintiff asserts that defendant knew or should have known about a risk of harm to a prospective patient and failed to adequately warn plaintiff of this risk. In this case, plaintiff claimed defendant did not adequately warn her of the risk of stroke.
However, defendant moved for summary judgment, saying plaintiff was adequately warned in that her doctor told her about the risk, as the United States Food and Drug Administration (FDA) required a monogram with the stroke warning to be placed in the packaging. The trial judge granted defendant's motion for summary judgment.
She appealed the district court's denial of her case to the United States Court of Appeals for the Sixth Circuit. On appeal, the court affirmed the trial court's dismissal of her lawsuit on grounds that the doctor's general warning and the warning on the packaging gave her adequate warning that a stroke was possible after talking this or any other form of birth control.
While the result is unfortunate for plaintiff in this case, the theory was that she was adequately told of the risks of taking birth control and assumed that risk when deciding to take Ortho EVRA.
Call the Boston Jeffrey Glassman Injury Lawyers for a free and confidential appointment — (617) 777-7777.
Additional Resources:
Yates v. Ortho-McNeil-Janssen Pharma., Inc., December 11, 2015, United States Court of Appeals for the Sixth Circuit
More Blog Entries:
FDA Announces Testosterone Meds Must Carry Broader Warning, July 7, 2014, Boston Products Liability Lawyers Blog