We have seen a variety of different defective artificial knee replacement devices, and many of these defective products have been the result of negligence committed by various medical device manufacturers. We have seen problems with artificial joints manufactured by Stryker, DePuy, OtisMed and others.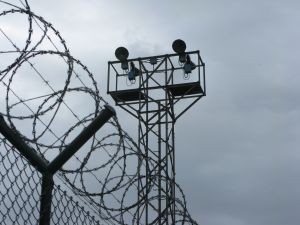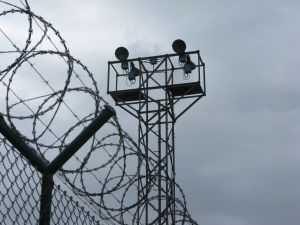 What makes things different in the Case of OtisMed is that the CEO pleaded guilty to knowingly shipping knee replacement products after the United States Food and Drug Administration (FDA) denied an approval request to ship the articular product. In other words, the FDA found a particular knee replacement product did not have enough safety data and may be defective, but, as he admitted to in a criminal court in New Jersey, the owner decided to disregard the denial.
The product in question was a surgical cutting guide OtisMed manufactured for use by orthopedists during implantation of an Otis Knee system. A cutting guide is essentially the same a jig used by a woodworker or carpenter, so he or she knows exactly where to make a cut, so a joining piece will fit properly. In the case of implanting an artificial knee, the surgeon must cut away the old knee and prepare the remaining bone material for being mated with the artificial joint. If that cut is even slightly off, as our Boston knee injury replacement attorneys have seen all too often, the entire artificial joint may come loose, fail, or otherwise not function properly.
When an artificial knee joint fails, it can result in extreme pain and suffering for the victim. It will also require a second surgery, and this will mean another long and painful rehabilitation experience. This can lead to additional damages, such as lost wages, increased rehabilitation costs, and other types of special damages in a personal injury lawsuit.
According to a recent news release from FDA, defendant CEO of OtisMed pleaded guilty to the charge of shipping adulterated knee replacement cutting guides and was just sentenced in federal court. In criminal cases involving serious felonies and all federal cases, it is typical for a defendant to plead guilty, and then the court will push back sentencing for two to three months or longer. This will allow the pretrial services agency to interview all parties involved, and create what is known as a pre-sentence report (PSR), which the judge can use when fashioning a sentence.
In this case, the judge sentenced defendant to 24 months in federal prison to be followed by one year of supervised release, and a $750,000 fine. Supervised release is essentially the same as being on probation.   While they do not have parole in federal sentences, the defendant can be granted 54 days of "good time" each year, so federal inmate will have to serve at least 85 percent of his sentence prior to being released.
It is hard to say whether this is an appropriate sentence in terms of the pain and suffering these defective knee replacement devices may have caused to innocent patients, but for someone who has never been to jail before, two years in federal prison will certainly serve as a deterrent to others.
Call the Boston Jeffrey Glassman Injury Lawyers for a free and confidential appointment — (617) 777-7777.
Additional Resources:
OtisMed Corporation former CEO sentenced for shipping adulterated knee replacement cutting guides, June 25, 2015, FDA Press Release
More Blog Entries:
Knee Reconstruction Market to Exceed $5 Billion by 2020, June 17, 2014, Boston Defective Knee Replacement Injury Lawyer Blog