Over the past decade, we have seen a tremendous increase in the number of patients electing to undergo total joint replacement surgery. This can include total knee replacement surgery, total hip replacement surgery, and even other newer surgical procedures, such as a total ankle replacement surgery. All of these total joint replacement surgeries involve the implantation of an artificial joint to reconstruct or replace the damaged joint through a medical process known as arthroplasty.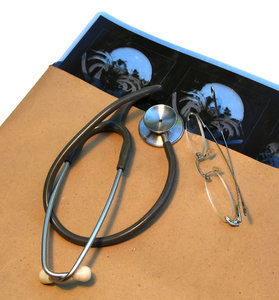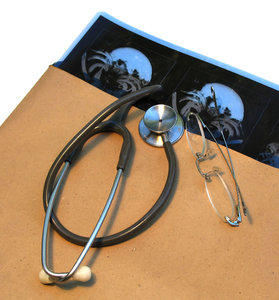 Even if the surgeon performs these surgeries flawlessly and the artificial joint implanted was properly designed and functioning, there is still a significant amount of risk a patient will face when electing to undergo total joint replacement surgery.
According to a recent feature article from U.S. News and World Report, it is important to manage joint replacement risks appropriately, so patients can get back on their feet sooner.
One of the most common questions patients have when examining the risks versus benefits when considering whether to undergo a total joint replacement surgery is whether they are too old for the procedure. Doctors note, there is no maximum age for a patient to undergo a total joint replacement surgery. In other words, there is no magic number. It is a question of looking at the benefits of a successful surgery as compared with the risks if there is problem in the context of the patient's current day-to-day life. If the benefits outweigh the risk, even at age 93, then it may be worth having the surgery.
One of the main factors that can lead to a doctor not recommending a surgical joint replacement is a patient's likelihood for developing a prosthetic joint infection (PJI). PJI occurs in a very small percentage of all total joint replacement surgeries in the United States. While it is not common, it can lead to an extremely long and painful recovery, and it may damage the patient's overall health and immune system.
As our Boston hip replacement injury attorneys can explain, all of these risk profiles are assuming the artificial joint was not defectively designed. Unfortunately, as we have seen in many cases, this is not always a reality. For example the DuPuy Pinnacle and DuPuy ASR artificial hips were defectively designed using a metal-on-metal joint, which they said was superior to the traditionally used ceramic and cement joints. The metal-on-metal joint would fail in several different ways. In some cases, parts of the metal-on-metal joints would rub together, creating friction. The friction would cause shavings of metal to be removed from the ball joint, and they would become lodged in a patient's surrounding tissue. This could lead to a form of metal poisoning known as metalosis. It can also lead to tearing of the surrounding tissue.
In addition to these problems, the devices have been shown to fail completely or become loose. Both of these issues can require a patient to have a second or subsequent surgery, which can be devastating to a patient.
If you are the victim of injury resulting a defective product, call Jeffrey Glassman Injury Lawyers for a free and confidential appointment: (617) 777-7777.
Additional Resources:
Patient Outcome Optimization: How to Best Manage Joint Replacement Risks and Get Back on Your Feet, July 1, 2015, US News and World Report
More Blog Entries:
Gibson v. Am. Cyanamid Co., July 24, 2014, Boston Products Liability Lawyers Blog