In California, the state attorney general recently announced her office would be pursuing legal action against drug manufacturer Johnson & Johnson for its alleged false advertising and deceptive marketing of its vaginal mesh products.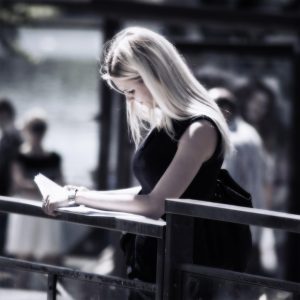 Now, Johnson & Johnson has fired back on those claims,with a spokeswoman telling Legal Newsline that the decision to sue the company was not just, and that the company has no plans to settle the case. Instead, it plans to fight the allegations vigorously.
Of course, it likely has no choice. To concede that it deceptively marketed or falsely advertised would be to put ammunition in the hands of thousands of plaintiffs who are still waiting for their day in court with the medical product manufacturer. 
In case you aren't familiar, transvaginal mesh, also sometimes referred to as a pelvic sling or just surgical mesh, is a common product used to treat women who suffer from conditions like pelvic organ prolapse or stress urinary incontinence. Although there are individual sets of facts for each case, the crux of the complaints is that these devices can cause severe complications that include chronic pain (particularly during intercourse) loss of any sexual function, permanent urinary or defecatory system dysfunction and an overall profoundly negative impact on the overall quality of life.
Plaintiffs allege the company failed to warn them about the possible risks, despite the fact the company knew about them.
California was the first among 46 states plus the District of Columbia to take legal action by seeking to impose stiff fines and penalties against the company for allegedly misleading the public as to the safety of these products. California Attorney General Kamala Harris alleges the company didn't tell either doctors or patients about the possible risks that can occur with the devices, despite knowing the risks.
Ethicon is the J&J subsidiary directly responsible for manufacturing and marketing the products.
The company insists its products are preferred for treatment of the aforementioned conditions and that the efficacy and safety of the mesh is supported by decades of clinical research.
And yet, many of the women who have actually had the surgery say otherwise. Harris' lawsuit alleges the company put millions of woman at serious risk of major health problems by refusing to disclose key information about these surgical mesh medical devices to doctors and patients. In the end, that meant patients were stripped of the opportunity to make any kind of an informed decision about their health and overall well-being.
Harris' office said the actions of J&J and Ethicon were clearly financially motivated and put profits over people.
Meanwhile, Ethicon says the attorney general's lawsuit is going to prohibit women from getting safe, effective treatment from the debilitating symptoms of stress urinary incontinence and pelvic prolapse.
It's reported that this particular drug maker sold nearly 790,000 of the surgical mesh devices globally, and about 42,000 in California. More than 2 million women have been implanted with mesh products made either by this manufacturer or another. There are approximately 35,000 product liability lawsuits pending in both state and federal court relating to J&J surgical mesh products.
 If you are the victim of Massachusetts product liability, call Jeffrey Glassman Injury Lawyers for a free and confidential appointment — (617) 777-7777.
Additional Resources:
Calif. AG's pelvic mesh marketing lawsuit unjustified, J&J says, June 6, 2016, By Rebecca Campbell, Legal Newsline
More Blog Entries:
Pharmaceutical Injury Case Asks If Brand Names Can Be Sued for Generic Drugs, June 26, 2016, Boston Transvaginal Mesh Lawyer Blog