Two drug companies have been ordered to pay $67 million over false claims made regarding the efficacy of cancer drug Tarceva, the U.S. Justice Department announced.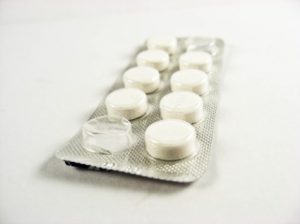 The drug is approved for some patients who suffer from non-small cell lung cancer or pancreatic cancer. However, OSI Pharmaceuticals LLC and Genetech Inc. reportedly misled consumers about how effective the drug was in treating non-small cell lung cancer.
This settlement was reached after allegations that between January 2006 and December 2011, the two drug makers promised the product would be effective for non-small cell lung cancer patients. What they failed to disclose was that research had shown it only worked if the patients hadn't ever smoked or had any sort of mutation in their epidermal growth factor receptor. The latter is a protein that has been traced to the spread of cancerous cells.
Medicaid programs will receive $4.4 million of that settlement amount, while the federal government will receive the rest.
Federal prosecutors alleged the drug companies' actions were in direct violation of the federal False Claims Act.
The government was alerted to the issue by a former senior product manager at Genetech. His lawsuit asserted the unethical marketing practices employed to increase the number of prescriptions. Those tactics allegedly included kickbacks.
That former product manager will receive about $10 million of the settlement.
Tarceva was first approved by the FDA in 2004 as the first line of treatment for patients with non-small cell lung cancer in very specific cases. Ten years later, its use approval was expanded to include treatment for the metastatic form of the condition. However, internal records showed the company was touting the drug for the latter purpose well before it was actually approved.
Federal prosecutors released a statement after the settlement was announced, outlining how misleading statements by drug companies can harm patients.
The companies, while agreeing to the settlement, have not agreed to admit wrongdoing – a fact that could prove a sticking point in any future Tarceva injury litigation. The Justice Department was careful to say the settlement only resolves the allegations it raised, and isn't indicative of how future liability lawsuits will play out.
There is very little evidence to show that if patients used to smoke or if they had this growth factor receptor mutation that the drug will work for them. The FDA chastised the companies in 2012 for "drastically overstating" how well the product works for all patients. Although the drug costs $31,000 a year per patient, the benefits are reportedly only nominal.
Consumers are entitled to accurate information about the drugs they take so they can make informed choices about their own health care and well-being. Failure to warn or risks or to mislead patients about a drug's efficacy could be grounds for a product liability lawsuit if it resulted in an injury.
Both defendants in the case have since been purchased by other firms – OSI by Japanese company Astellas Pharma and Genetech by Swiss firm Hoffman-La Roche AG.
Since 2009, the federal government has collected nearly $30 billion in False Claims cases, with more than $18 billion of that stemming from fraud within the health care industry.
If you are the victim of Massachusetts product liability, call Jeffrey Glassman Injury Lawyers for a free and confidential appointment — (617) 777-7777.
Additional Resources:
Genetech/ OSI fined $67 million for skewing cancer-drug survival data, June 8, 2016, By Nicole Gray, BioPharmaDive.com
More Blog Entries:
States Sue Johnson & Johnson Over Pelvic Mesh Implants, June 29, 2016, Tarceva Injury Lawyer Blog