Johnson & Johnson has been ordered to pay $70 million to a male teen whose use of antipsychotic drug Risperdal caused him to grow breasts.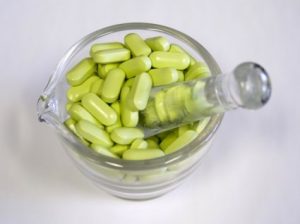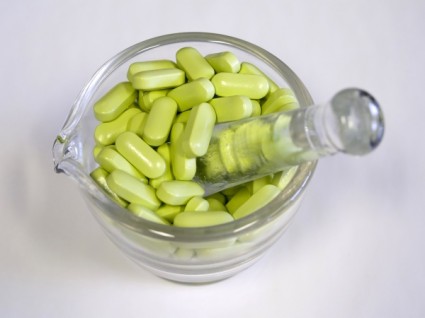 The verdict was handed down in a state court in Pennsylvania, after jurors concluded the drug-making giant failed to disclose that its product could cause gynecomastia, the unnatural growth of large mammary glands in males. Not only that, jurors concluded, but the company actively and with intent destroyed, falsified or hid records that pointed to this fact.
This $70 million damage award interestingly only includes compensatory damages, as opposed to punitive damages. It also is significantly more than the $2.5 million awarded to an Alabama teen in 2015 who developed size 46 DD breasts. 
In this latest case, as reported by StateNews.com, plaintiff was born in 1998. At age 5, he was diagnosed with a psychiatric problem and was prescribed Risperdal as part of his treatment plan.
This case is one of approximately 10,000 filed against the drug manufacturer, most in state courts. The outcome of this case could be telling for future cases. Johnson & Johnson and its subsidiaries have an awful track record when it comes to marketing drugs – whether for failing to disclose possible serious side effects or touting them for dangerous, off-label uses not approved by the U.S. Food & Drug Administration (FDA).
Just three years ago, the firm paid approximately $2.2 billion to the U.S. Justice Department to settle criminal charges and civil claims that asserted the company was illegally hawking Risperdal for unapproved use by elderly dementia patients in nursing homes. The drug, which was only ever approved for use for schizophrenia, was not approved for dementia patients or for any use by children until 2006. Our Boston Risperdal injury lawyers know that FDA officials repeatedly warned the company about its marketing practices.
An expert witness for plaintiff in this case testified Johnson & Johnson was aware of the risk that young male patients could develop breasts with use of the drug, but intentionally failed to disclose this information.
Plaintiffs also presented evidence from a 2012 case, which was later settled, showing the company's marketing practices had broken federal law.
A spokeswoman for the company responded that the verdict was unjust and excessive and not reflective of the teen's actual damages. The company is weighing a decision of whether to appeal.
Of the four trials that have been held regarding the Risperdal drug so far, Johnson & Johnson has lost four of them. In one of the other cases, jurors were divided, finding there wasn't enough evidence the drug had caused the teen to suffer the condition, but concluding there was evidence the company hadn't provided an adequate warning about the risks.
Two more Risperdal lawsuits are slated for July, including one in California and another in Pennsylvania.
Whether this sizable verdict will prompt the company to start settling more of these cases isn't clear, though the company did settle some 80 cases in 2012, before the start of the very first scheduled trial.
It seems likely the company will want to take some action to avoid dragging all of these cases to the trial phase. The maker of products like Tylenol touts itself as a trustworthy corporation. However, cases like this have sullied that reputation.
If you are the victim of Massachusetts product liability, call Jeffrey Glassman Injury Lawyers for a free and confidential appointment — (617) 777-7777.
Additional Resources:
J&J must pay $70 million to male teen who took Risperdal and developed large breasts, July 5, 2016, By Ed Silverman, StatNews.com
More Blog Entries:
Plaintiff: Johnson & Johnson Used Deadly Bone Cement for Unapproved Use on Patients, July 7, 2016, Boston Product Liability Lawyer Blog