There has been a lot of coverage about injuries and medical treatments on the roster of the Dallas Cowboys. The team suffered two significant losses to injury when wide receiver Dez Bryant broke his foot and quarterback Tony Romo broke his clavicle (collarbone). The team is left with downfield problems and Bradon Weeden as the quarterback.   While New England Patriots fans might not care too much, this is obviously not a position any preseason Super Bowl hopeful wanted to find itself in.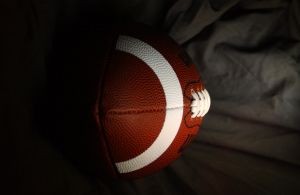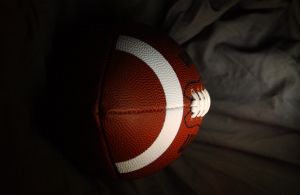 In addition to the players on the roster, long-time Cowboys owner, Jerry Brown also underwent some significant medical procedures right before the season started. According to a recent report from NBC Sports, Jones had two hips replaced in a six-week period this summer.
He decided to have his first hip replacement just prior to the start of training camp this preseason and said he was so pleased with the results, he opted to have his second hip replaced. He reports that he is looking forward to being able to attend his team's games while being free of pain for the first time in a long time.   In the meantime, during much of his recovery period, he has been seen riding around the practice facility in a golf cart. It seems that he is expected to fully recover a lot faster than some of the stars on his football team.
As our Boston hip replacement injury attorneys can explain, if the surgery goes well,  a hip replacement patient may experience a huge reduction in pain in a relatively short period of time following surgery. This is especially true in light of the advanced surgical techniques, such as robotic assistance and even 3D printing that can significantly reduce recovery times. However, if the patient is given a defectively designed hip, there is a good chance there will be a lot of pain and suffering in that patient's future, and it will often be thought to be the fault of the surgeon.
However, as we have seen on too many occasions, medical device manufacturers have been willing to rush knowingly defective products through safety testing, conceal known issues, and get these artificial hips on the market ,where they are being implanted into future victims by unsuspecting surgeons.
One defective artificial hip that has caused a lot of needless pain and suffering is called the Pinnacle ASR or DePuy ASR hip. It used a metal-on-metal design that was marketed as way for patients to have a more active and even athletic lifestyle, since the smooth metal would not cause friction. This was not the case, and the metal would not only have friction, but metal shards would be released into the patient's surrounding tissue. This caused the joint to rock and eventually fail in some cases, and the metal shards actually poisoned other victims with a condition known as metallosis. Some of the symptoms of metallosis are confusion, tiredness, gastrointestinal problems, dizziness, headaches, and central nervous system problems.
Call the Boston Jeffrey Glassman Injury Lawyers for a free and confidential appointment — (617) 777-7777.
More Blog Entries:
More Younger Americans Undergo Total Hip Replacement Surgery Than Ever Before, August 17, 2014, Boston Products Liability Lawyer Blog