Stress Urinary Incontinence is a disease that causes pain, discomfort, and embarrassment to thousands of women in the United States each year. There are a variety of things than can lead to this condition, including childbirth, being overweight, and aging. The pelvic muscles become weak and urethral sphincter no longer functions properly. When this happens, the patient will often urinate without warning whenever there is pressure applied to the abdomen. This pressure can cause by sneezing, coughing, lifting, running, or a multitude of other normal everyday activities.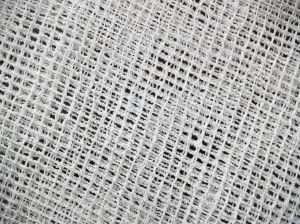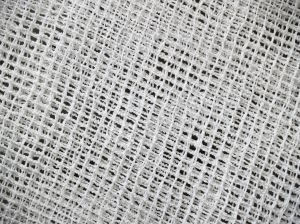 Doctors have some non-surgical methods to treat stress urinary incontinence, but they are generally not effective, and surgery is normally the option of choice. Surgery involves implanting a sling that holds surgical mesh in a manner that supports the urethra. It is important the mesh, which is actually a form of surgical tape, is tension free, so that is the reason the sling is used, rather than attaching the mesh directly to the area in need of support.
The article then looks at how there is a lot of concern about the safety of transvaginal mesh as a result of numerous class action lawsuits, which have been filed by people across the country. As our Boston transvaginal mesh injury attorneys have seen, common complications include anterior wall prolapse or pelvic organ prolapse (POP), extreme and chronic pain, problems with urinary tension, and erosion of pelvic tissues. This can be extremely painful and can result in other secondary medical conditions, such as infection.
One side effect of transvaginal mesh that is highly likely to lead to more serious complications and increased risk of infection is a urethral fistula. This is when the urethra develops a hole and connects to the rectum or other pelvic organs. This is the kind or painful and serious medical condition nobody bargained for when they were told they were getting a simple and relatively risk-free treatment for stress urinary incontinence.
Medical device companies try to downplay the risks of tranvaginal mesh and say that only a small number of people will experience complications requiring a second or subsequent surgery. While this may seem low in some ways, if a patient knew there was a 1 in 30 chance of getting urethral fistula or pelvic organ prolapse, it is unlikely that woman would be so quick to opt for TVM surgery.
It should also be noted that, in addition to these other medical conditions requiring removal, we have seen a breakdown of the mesh material itself. It can become embedded in the surrounding tissues, as it is designed to do, and tear apart during removal. This means the surgery will take longer, the recovery may take longer, and the pain and suffering will likely be worse than if the mesh had been extracted in one piece.
It should also be noted that much of the safety testing was done in Canada, and while it would seem like that would not make much of difference, since Canada and the United States follow different surgical procedures, researchers are not sure the results can be generalized to the United States population.
If you are the victim of a defective medical device in Boston, call Jeffrey Glassman Injury Lawyers for a free and confidential appointment — (617) 777-7777.
Additional Resources:
Low Revision Rate after Vaginal Mesh, September 13, 2015, 2 Minute Medicine
More Blog Entries:
FDA Announces Testosterone Meds Must Carry Broader Warning, July 7, 2014, Boston Products Liability Lawyers Blog