According to a recent news article from Medscape Multispecialty, the American Associate of Clinical Endocrinologists (AACE) has just issued a position statement on the use testosterone replacement therapy. This is in direct response to United States Food and Drug Administration (FDA) warning about how testosterone replacement therapy can have serious cardiovascular effects on patients.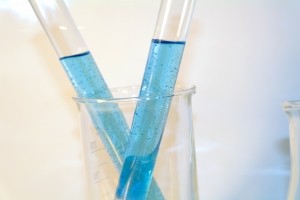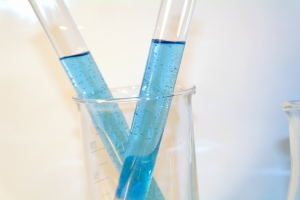 AACE is agreement with FDA that more safety and efficacy trials are needed with respect to hormone replacement therapy. The association also has concerns with how studies in the past have been performed. Specifically, they are concerned that studies have not been sufficiently randomized and controlled to accurately determine causality between testosterone replacement therapy use and increased risks for cardiovascular disease.
As for the FDA report that prompted this directive from AACE, the agency found testosterone replacement therapy was only appropriate for men who have a low testosterone level, as confirmed by a blood test, and not just based upon self-reported symptoms. FDA also found that TRT is only appropriate after a doctor has fully advised the patient of the specific risks of cardiovascular disease, so that he can make an informed decision as to whether or not to take the drug.
On the other hand, AACE stated that when testosterone replacement therapy hormone is given out of medically necessity for the treatment of hypogonadism, there is actually a reduction in cardiovascular disease risks.
As our Boston TRT injury lawyers can explain, while there are many cases in which men are placed in danger for serious cardiovascular illness, there are also cases where the hormone is needed and beneficial. In other words, it is not that the hormone treatment itself is inherently dangerous, but the problem is how it is being marketed and pushed to millions of men who do not actually need testosterone replacement therapy. When a patient does not actually need TRT, cardiovascular risk factors are increased, and there is no actual benefit to taking the drugs. Unlike what TRT manufacturers want men to believe, there is no evidence that taking testosterone actually increases libido, relieves depression, reduces muscle fatigue, prevents weight gain, or any other of the many claims drug companies make in their frequent advertisements.
Most doctors, when asked, say they have no idea what it even means to have a low testosterone count and if that even means anything. Doctors know there is an average testosterone level, but there is no evidence that having a somewhat lower level causes any of the symptoms claimed by drug companies. The reason men claim to exhibit these symptoms is because they are not really symptoms at all. In reality, they are the normal characteristics of male aging.
AACE also recommends that any patient asking for testosterone therapy, or being considered as TRT candidate by a doctor, should have full diagnostic panel including comprehensive blood tests. There should be no question that a patient has a clinically low testosterone level before TRT is prescribed. This is a vastly different practice than what goes on the Low T clinics where most patients never even get a single blood test.
If you are the victim of Massachusetts product liability due to taking testosterone hormone, call Jeffrey Glassman Injury Lawyers for a free and confidential appointment — (617) 777-7777.
Additional Resources:
AACE Responds to FDA Testosterone-Replacement Statement, September 29, 2015
More Blog Entries:
Risk for Internal Bleeding after Taking Pradaxa, August 22, 2014, Boston Dangerous Drugs Injury Lawyer Blog