For several years, Pradaxa, Elliquis, and Xarelto have had the market cornered on sales of New Oral Anticoagulants (NOACs) as treatment for patients who suffer from a serious medical condition known as atrial fibrillation (Afib). NOACs are an entirely new class of drugs designed to replace conventional blood thinners, such as Coumadin (Warfarin).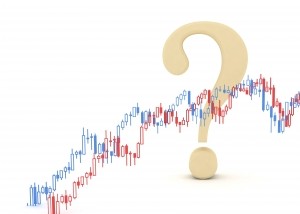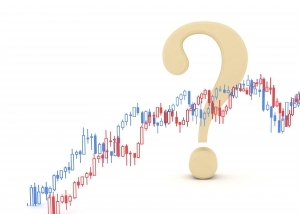 However, Daiichi Sankyo has recently entered the market with its own NOAC product under the name Savaysa. The company has high hopes for Savaysa sales, given that it recently lost its patent for Benicar, according to a recent news article from Fierce Pharma. Benicar, which will soon be available as a generic, is responsible for around 27 percent of Daiichi sales, so this loss will hurt. The company is hoping to make up for that loss with sales of their new drug, Savaysa, but they are running into some stumbling blocks.
As our Boston Xarelto injury lawsuit attorney can explain, Xarelto, Eliquis, and Pradaxa have already been shown to cause a serious, and often deadly, internal bleeding condition in patients. This condition can cause intracranial bleeding (bleeding in the brain), and there are no warning signs or indications any particular patient or class of patient is at a higher risk for developing this serious bleeding disorder. To make matters worse,  there is not an approved cure for the internal bleeding disorder, and doctors are often left helpless as patients suffer organ failure and even die in an emergency room. It should be noted, there is an antidote in clinical trials, but it is not yet marketable in the United States.
While there have not been many notable cases of Savaysa causing bleeding conditions, many expect injuries to occur based upon similar pharmacology. In addition to these potentially serious internal bleeding issues, the United States Food and Drug Administration (FDA) is requiring Daiichi to place a "black box" warning on its new drug, saying that patients with normal renal function should probably not take the drug. Specifically, the FDA is concerned that patients with normal renal function who take Savaysa will be at increased risk of stroke. In case you were wondering, you did read that correctly, as the warning is meant for patients with normal renal function and not renal disease.
The company is arguing this will not harm sales, but, as many industry analysts agree, it is hard to imagine how sales won't be negatively impacted.   However, it is possible the company is banking on patients willing to risk stroke to avoid internal bleeding, even though the new drug may cause internal bleeding, and the whole purpose of these drugs is to reduce the risk of stroke in Afib patients.
From industry news released by the company, it seems the company is also realistically fearful about its future and has decided to lay off employees to keep profits up in the meantime. Industry experts do not see any easy way for the company to get out of its current predicament, so it might be wise for prospective patients to heed the FDA warnings and seriously consider their options.
If you are the victim of a Massachusetts drug injury due to taking Xarelto, call Jeffrey Glassman Injury Lawyers for a free and confidential appointment — (617) 777-7777.
Additional Resources:
Daiichi's new clot-fighter Savaysa can't make up for $2.6B Benicar patent loss: analysts, February 9, 2015, Fierce Pharma, Carly Helfand
More Blog Entries:
Risk for Internal Bleeding after Taking Pradaxa, August 22, 2014, Boston Dangerous Drugs Injury Lawyer Blog