Transvaginal mesh is a surgical implant designed to treat women with various conditions, including pelvic organ prolapse (POP).  This medical product was marketed as a minimally invasive means of treating these conditions. But after implantation, many women experienced painful side effects such as tearing of tissue, abrasion of vaginal tissue, and many other painful conditions for which they were not warned by Boston scientific, – the maker of many transvaginal mesh  (TVM) implants.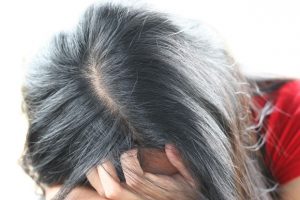 Surgical mesh is nothing new. It had been used to treat heart patients for many years, an even to treat various reproductive disorders in women. But transvaginal mesh was marketed as a new and effective treatment. The company managed to get it passed U.S. Food and Drug Administration (FDA) review, despite a real question as to whether adequate safety testing was performed and whether manufacturers properly notified FDA of any complications they knew or should have known about.Our transvaginal mesh injury lawyers in Massachusetts know manufacture of a defective product and failure to warn of a known danger are the basis for many of the claims filed across the nation.  Regardless of whether a case is filed in a state court or federal court, these cases often end up in the federal system and  get consolidated through a multidistrict litigation (MDL) process.  This is commonly done in the interest of judicial efficiency so the same issue does not have to be tried over and over again, and this is what happened with at least 350 transvaginal mesh cases.
Boston Scientific Settles 350 Transvaginal Mesh Lawsuits involving Pinnacle Mesh
According to a recent news article from the Legal Herald, a federal judge has just dismissed more than 350 of these cases after approving a settlement reached between Boston Scientific which was the named defendant, and all of the plaintiffs. It should be noted that parties are not typically required to admit any liability in connection with a settlement, and the fact that they settled cannot be disclosed to juries in any future cases. But it is a good sign for other plaintiff as it shows the company is willing to pay damages in at least some of these cases.
One reason a company might settle a case is because they know they may stand a decent chance of losing at trial. The cost could be much higher if there is a jury verdict. They will also look at the cost in terms of legal fees to defend the case, and the cost of bad publicity should they lose in front of the media.  With respect to plaintiffs, agreeing to a settlement will allow for payment of damages much quicker and will insure they will receive some degree of compensation since there is always the possibility they may not be successful at trial. Another thing to keep in mind is plaintiffs do not have to worry about the costs of filing a lawsuit as they will not have to pay anything in most cases unless they are successful. But there is a possibility fees will be higher at the end if success only comes after a lengthy trial. This should all be discussed during a free initial consultation with an experienced Boston products liability attorney.
These cases were filed in various courts and then consolidated into seven MDL cases in the federal courts in West Virginia.  Even with these 350 claims dismissed, there are still thousands of transvaginal mesh lawsuits pending in this same court, as well as many others around the nation.  There have been a total of over 100,000 claims filed by injured women, but around half of these cases have already been settled.  The products were manufactured by various companies including Ethicon, which is a wholly-owned subsidiary of Johnson & Johnson, Boston Scientific, which is the named defendant in these recently settled cases, and C.R. Bard, as well as some smaller medical device and durable medical product makers.
Previous Transvaginal Mesh Cases Tried Before a Jury
In 2014, a jury trial was held in Florida after four women claimed they were injured by Boston Scientific's mesh product marketed as Pinnacle mesh.  In this case, the jury found for the injured women and awarded them nearly $28 million in damages. This case was appealed to the U.S. Court of Appeals for the Fourth Circuit and the court found in favor of plaintiffs and affirmed the jury's verdict. However, the company has had success in a later lawsuit in which the claim was dismissed prior to trial.  On appeal, the court affirmed the lower court's dismissal and plaintiff was not able to recover damages. This uncertainty is again a reason why companies and plaintiffs are often willing to enter into a reasonable settlement because once the parties agree, and federal judge approves, the matter is concluded and there is generally no way to appeal an agreed upon settlement.
In this recent case, it was done pursuant to a private settlement so we do not know how much money was paid to the plaintiffs.  This privacy is also one of the main goals when a company agrees to settle a matter and that is why they often require plaintiffs to sign a non-disclosure agreement (NDA) prior to receiving settlement money.  The agreement will also likely include a waiver of liability and general release so that any plaintiff who agrees to a settlement will be precluded from filing any future litigation. While this is not generally a problem, it is important to make sure all damages have been addressed, including the cost of future medical needs and pain and suffering, because if the condition gets worse after agreeing to settle a case, plaintiffs will still be precluded from filing other litigation absent fraud or bad-faith dealing on behalf of the company. This is something that is best discussed with an experienced products liability attorney before agreeing to any settlement.
If you are the victim of Massachusetts product liability, call Jeffrey Glassman Injury Lawyers for a free and confidential appointment — (617) 777-7777.

Additional Resources:
More Blog Entries:
New Options to Prolong Knee Replacement Surgery, Aug. 12, 2017, Boston Defective Knee Replacement Lawyer Blog