As the New Year approaches, many women currently suffering from transvaginal mesh complications will be closely watching the TVM litigation that is expected to occur in 2014. This year is likely to be an important one in which many TVM cases are resolved and in which the medical device manufacturers who sold TVM products may move forward with settling claims.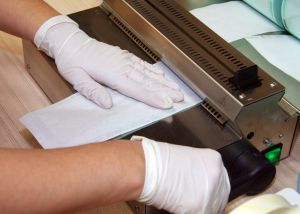 Ourtransvaginal mesh attorneys know that there are going to be many important milestones in TVM litigation in the upcoming year since there are several different bellwether trials that will occur. There are currently more than 40,000 lawsuits pending related to TVM products and each of these thousands of women could be affected by the outcome of trials beginning as early as January 10, 2014.

TVM Lawsuits to be Heard in 2014
Many transvaginal mesh cases have been consolidated into multidistrict litigations since there are so many pending claims throughout the United States. There are currently six MDLs pending in the U.S. District Court in the Southern District of West Virginia against manufacturers including American Medical Systems, Boston Scientific Corp, C.R. Bard Inc., Cook Medical, Ethicon Inc. and Coloplast. The purpose of these MDLs is so that pretrial proceedings can be presided over by one judge who is familiar with the cases and who can issue rulings relevant to all pending claims.
One of the biggest benefits of MDLs is that bellwether trials can be scheduled in order to provide both plaintiffs and defendants with additional information about how their cases are likely to be received by juries. When verdicts come back in courtroom trials, this gives plaintiffs and defendants an idea of what cases are worth, which makes it easier for settlements to be negotiated and cases to be resolved without each individual claim going to court.
Cases are chosen to move forward as part of these first trials by both plaintiffs and defendants, who each have the opportunity to list claims that they would like to see serve as bellwether claims. The cases should be representative of the majority of pending claims so that the outcome of the trials provides useful information.
Several different bellwether trials are going to occur at the beginning of 2014. For example, the first federal trial that will occur in 2014 involves a claim against C.R. bard and is expected to begin on January 10th. One case already moved forward against C.R. Bard in August of 2013 and the plaintiff was awarded $2 million by a jury.
In February of 2014, another trial is scheduled to begin, this time against Ethicon. This is the first federal trial involving a claim against this Johnson & Johnson subsidiary. A second has also been scheduled already for June of 2014. While no federal claims have yet been heard against Ethicon, a multi-county litigation in New Jersey did involve a test case moving forward and the plaintiff was awarded more than $11 million.
The first federal trial against Boston Scientific is also scheduled for 2014 and will take place starting the 10th of March 2014.
All of these cases mean that 2014 will be an eventful year, and a year in which plaintiffs suffering from TVM complications could finally get some relief.
If you are the victim of a Massachusetts medical device injury, call Jeffrey Glassman Injury Lawyers for a free and confidential appointment — (617) 777-7777.
More Blog Entries:

Atwell v. Boston Scientific Corp. Addresses Jurisdiction in Large Transvaginal Mesh Claims, Dec. 5, 2013, Boston Transvaginal Mesh Lawsuit Attorney Blog