Stryker Corp. is the manufacturer of hip replacement and resurfacing products including the Stryker Rejuvenate and the Stryker ABG II hip implants. The orthopaedic device company recalled both of these products in 2012 amid complaints that the devices had a high failure rate and that patients were suffering serious injuries as a result of product defects.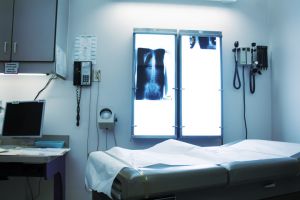 Unfortunately, before the Stryker products were recalled, our hip implant lawyers know that an estimated 20,000 Americans already had either a Rejuvenate or ABG II medical device used in their hip replacement procedure. Many of the patients who used these Stryker hip replacement devices have now begun to experience serious complications and, as a result, have filed lawsuits against the Michigan-based manufacturer. Several of these claims have now settled and many more cases could soon be resolved with plaintiffs being offered compensation out of court for their losses.

Stryker Settles Hip Replacement Claims
The Stryker ABG II and Rejuvenate hip replacement products were part of a class of metal-on-metal hip implant products. The products, like many others with a similar design, were approved under FDA's 501(K) program, which allows products to be released onto the market with limited premarket testing because the products are substantially similar to others already approved. Unfortunately, the majority of metal-on-metal products that were released to the public had a very high failure rate, including the Stryker medical devices.
The 2012 recall of the ABG II and the Rejuvenate were prompted by complications caused when the metal parts rubbed against each other. The devices were likely to fail within the first five years of being implanted, necessitating revision surgery. The metal-on-metal devices could also begin to corrode as the parts ground against each other, shedding medical particles into the blood stream and causing allergic reactions or metal poisoning called metallosis.
Patients who experienced these complications have begun to pursue legal claims, the first four of which were recently settled by Stryker. The cases were settled in New Jersey state court and the amount of money paid to resolve the cases is confidential and will not be disclosed. However, another metal-on-metal device manufacturer, DePuy Orthopaedics, just recently agreed to settle 8,000 lawsuits for a record-setting $2.5 billion.
Stryker is facing more than 1,000 lawsuits in different state and federal courts throughout the country. The fact that the company settled the first four cases suggests that the company may be eager to resolve its legal issues outside of court and that more settlements are likely to follow. Stryker experienced a 70 percent decline in third-quarter net earnings this past quarter as compared with the same quarter a year earlier. This decline occurred despite a rise in net sales from $2.05 billion to $2.15 billion. This decline and the $700 million Stryker has already spent on the recall of its hip replacement products may prompt Stryker to be more eager to make its legal problems go away by compensating victims through a settlement rather than taking the risk of a large and public jury verdict in trial.
If you are the victim of a Massachusetts medical device injury, call Jeffrey Glassman Injury Lawyers for a free and confidential appointment — (617) 777-7777.
More Blog Entries:

Hip Implants for Younger Patients Means More "Revision" Surgeries, October 7, 2013, Boston Products Liability Lawyer Blog