Throughout the federal court system in the United States, there are currently more than 35,000 lawsuits pending related to complications associated with transvaginal mesh products. Transvaginal mesh, or TVM, was marketed as an alternative to traditional surgical procedures to treat pelvic organ prolapse (POP) or stress urinary incontinence (SUI). Unfortunately, thousands of women who had vaginal mesh surgically implanted began to experience erosion of the mesh, resulting in significant pain and serious complications, including perforation of the pelvic organs and recurrent POP.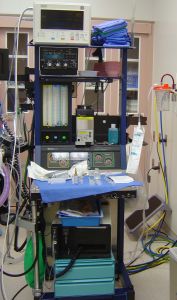 Women who have experienced these side effects have filed lawsuits against vaginal mesh manufacturers seeking compensation for the tremendous losses they have faced. Those harmed by defective medical devices should be compensated for any medical costs that they incur to treat their injuries, such as surgical removal of the mesh. Individuals harmed by TVM products are also entitled to compensation for lost income, pain and suffering and emotional distress associated with injuries caused by the defective mesh products. Taking legal action to recover compensation for these losses is necessary, and the more than 35,000 lawsuits show that many women are exercising their legal rights.
When so many cases are filed by injured victims, Boston transvaginal mesh lawyers know that the formation of multi-district litigations is a common and effective way to resolve patient complaints. There are currently six MDLs pending and a group of plaintiffs is now calling for the creating of a seventh.

Plaintiffs Want to Consolidate TVM Cases
Multidistrict litigation, or MDL, refers to the consolidation of cases filed throughout the country in one single court before a single judge. The purpose of creating an MDL is so that the judge can decide on issues that are common to all of the relevant cases. For example, while each plaintiff retains his own case and has his own unique set of circumstances that resulted in injuries, all plaintiffs might be affected by a ruling on what evidence is admissible in court. An MDL lets a judge rule on this question that applies to all cases just one time, rather than every plaintiff re-litigating the same questions with different judges.
The MDLs formed to resolve vaginal mesh cases have all been assigned to U.S. District Judge Joseph Goodwin, who is a judge in the Southern District of West Virginia. As of November, MDLs consolidated before Judge Goodwin included 11,376 lawsuits against Ethicon for its Gynecare Mesh product; 11,369 lawsuits against American Medical Systems; 7,131 lawsuits against Boston Scientific, 5,275 lawsuits against Bard Avaulta, 1,101 lawsuits arising form the Coloplast bladder sling, and 133 lawsuits against Cook Medical.
Plaintiffs injured by another vaginal mesh product, the Neomedic bladder sling, are now seeking to have a seventh MDL created. Currently more than 22 different lawsuits arising from Neomedic bladder sling complications are pending in eight different courts throughout the United States. Consolidating these cases could allow those women who are taking legal action to benefit from the expedient access to justice that MDLs provide.
If you are the victim of a Massachusetts medical device injury, call Jeffrey Glassman Injury Lawyers for a free and confidential appointment — (617) 777-7777.
More Blog Entries:

Atwell v. Boston Scientific Corp. Addresses Jurisdiction in Large Transvaginal Mesh Claims, Dec. 5, 2013, Boston Transvaginal Mesh Lawsuit Attorney Blog