In 2010, Toyota vehicles began accelerating unintentionally, causing the company to stop production and sales of eight vehicle models and to recall 2.3 million vehicles. Toyota's reputation was damaged and the company has been subject to many lawsuits both from plaintiffs who were injured or who lost family members, and from plaintiffs who experienced a decline in the resale value of the vehicles.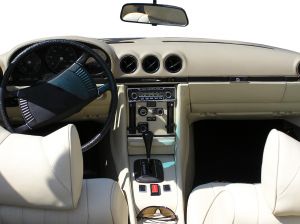 Our Boston defective products lawyers know that Toyota can be held responsible if it is found that their products were dangerous when used as intended and caused harm to plaintiffs. Now, Toyota has suffered the first loss in court in an unintended acceleration case, which prompted Toyota to then settle several claims after the jury awarded $3 million to a plaintiff in an unattended acceleration case.

Toyota already agreed to pay $1.1 billion to resolve a class action lawsuit brought by owners of vehicle whose car's declined in value because of the acceleration problems. However, there are more than 700 unintended acceleration cases pending against Toyota because the $1.1 billion settlement did not resolve any cases where plaintiffs had experienced injury or the death of a family member due to accidents.
Now, cases involving injuries and deaths are being heard. In late October, a jury awarded $1.5 million to a woman who had been injured in a crash involving a 2007 Toyota Camry that the driver claimed was caused by the vehicle accelerating on its own. The same jury also awarded $1.5 million to the survivors of a woman who was killed in the same crash.
The jury determined that Toyota was responsible for the injury and death, and that the company was guilty of "reckless disregard" for the public safety. The jury was scheduled to begin deliberating whether Toyota would be required to pay punitive damages in addition to the $1.5 million awarded for actual loss to the plaintiffs in the case. However, before the deliberations could continue and the jury could announce a decision, Toyota agreed to settle the cases for an undisclosed amount to cover damages and any potential punitive payout.
Toyota has indicated the company disagrees with the verdict, but is satisfied a mutually acceptable settlement was reached. CNN reports that a Toyota statement also said "We will continue to defend our products vigorously at trial in other legal venues."
This means that plaintiffs in some of the 700 ongoing cases may also need to go to court to prove liability and demonstrate the extent of their damages. However,
because this first case resulted in large damage awards and because the jury was considering punitive damages, Toyota may soon become more interested in pursuing settlements to avoid court action in further cases as they face the risk of more large settlements. This means the company may move to settle other cases in order to limit the risk the company faces.
While Toyota says it will continue to defend against claims and the company continues to deny fault, if additional claims also result in a finding for the plaintiff and the potential for punitive damage awards, this could cause the company to change its tune.
If you were harmed because of a defective product in Massachusetts, call Jeffrey Glassman Injury Lawyers for a free and confidential appointment — (617) 777-7777.
More Blog Entries:
Oregon Implant Malpractice Case Heads to Court, Product Liability Lawyer Blog, September 14, 2013.