Stryker Corp. recalled its ABG II and its Rejuvenate hip implants from the market last year because the products were causing serious harm to patients. Our Boston defective hip implant lawyers know that in the United States, as many as 20,000 of these Stryker devices have already been implanted in patients. The recall comes too late to protect these patients from complications. But fortunately these patients will get financial help and future harm will be prevented since these dangerous medical devices have now been taken off of the market.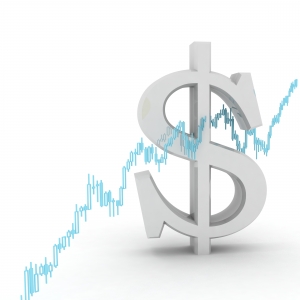 The recall is also expected to result in a massive cost to Stryker, which may be why the recall took so long for the company to order even once it became apparent that its hip replacement products were not working as promised.

Stryker Recall Comes at a Significant Cost
According to the Wall Street Journal, Stryker Corp has reported that it expects to spend between $700 million and $1.13 billion to pay costs associated with the ABG II and Rejuvenate recall. These projected costs also include the company's estimates for how much it will spend to resolve litigation arising from the medical devices.
Stryker noted in its required regulatory filing that the money the company expected to spend on the recall and litigation was around double the company's initial estimates. The company had previously believed it would cost around $400 to $660 million in order to resolve Stryker litigations. These costs were in addition to any expenses that would be incurred as a result of third-party insurers looking to recover their costs.
Now, however, this estimate has significantly increased. The estimate is based on Stryker's announced intention to reimburse patients for "reasonable and customary" medical costs associated with the Stryker products, including revision surgeries that are necessary when the Rejuvenate or ABG II devices fail.
A higher expected cost on the part of the company could mean that more plaintiffs injured by the defective products are able to obtain compensation as problems develop.
The Stryker hip replacement products have been linked to a number of serious medical issues for patients, including significant pain, infections, breakdown of the bone, metallosis and even pseudo-tumors when flakes of the metal come off of the hip joints due to corrosion. The high failure rate also means that many patients are forced to undergo repeat surgery to remove the failed hip replacement joint and to implant a newer and safer product that will hopefully provide them with the health and mobility the hip replacement procedure was supposed to offer.
The higher expected costs could also mean that those who have already filed cases may receive more compensation than the company had originally expected to offer. The company can be held responsible in product liability lawsuits not just for the "reasonable and customary" medical expenses described, but also for pain and suffering, emotional distress and lost income/wages experienced by patients as a result of the defective hip implant products.
Even with these revised costs, Stryker also indicates that the ultimate total amount of money that will be needed to resolve patient claims has not yet been determined and will depend upon the patient's costs and the number of claims made. If more patients come forward with more serious injuries and are successful in making claims, the company could end up paying much more for what it has done.
If you suffered because of a defective medical device in Massachusetts, call Jeffrey Glassman Injury Lawyers for a free and confidential appointment — (617) 777-7777.
More Blog Entries:
Compounding Pharmacy Regulations Put Patients in Danger, Sept. 9, 2013, Boston Product Liability Lawyer Blog