In a recent news feature from Tech Times, a study was discussed which suggests that patients with mental health issues tend to have more complications following total hip replacement surgery than those who do not suffer from mental illness. This study also suggests that doctors who are going to perform total hip replacement surgery on patients with mental disabilities should discuss these potential complications with the patients, and if appropriate and necessary, the patient's family prior to preforming the operation.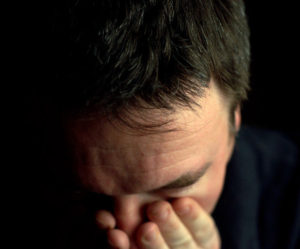 While this may be surprising, researchers have known for a long time that mental health patients who undergo spinal surgery and heart surgery, as well as general surgery, tend to suffer more complications that patients without any mental illness.  Researchers have also found a high coloration between post-operative complications and certain mental health conditions such as depression. 
Researchers at Duke University where the study was performed said they were aware of the complication risks associated with mental health issues and other surgeries and wanted to see if there was a correlation between mental health conditions and hip replacement surgery. These complications can be serious, including infections, stroke, clotting disorders, healing trouble, kidney failure, and heart failure.  This is despite the fact that the surgery itself generally goes well in the patients with mental illness.
As part of the study, the team of researchers examined Medicaid records do identify nearly 90,000 patients who underwent total hip replacement surgery and also had a mental health condition including depression, bipolar disorder, and schizophrenia.  Researchers looked at complications experienced by these patients and compared the results to nearly 600,000 patients who had a total hip replacement and were not reported to have suffered from any mental health conditions.
As the researchers suspected, the results of this surveillance study showed that there was an increased risk, especially in elderly patients with mental health issues who had a total hip replacement.  As for the reason for this increase in the number of complications, it is that these patients have a much harder time caring for themselves following the operation.  This means taking the right medication, bathing, cleaning the wound site, changing dressing, and engaging in therapy.  The clotting disorders are largely a result of not being active enough and taking proper medication following surgery. Researchers also suggested that many of those hip replacement surgery patients suffering from mental illness tend have a higher body mass index (BMI) and also may have a weaker immune system.
While there are always complications possible following a total hip replacement, the risks are extremely high if a patient was given a defective hip implant such as the Pinnacle ASR, which is a metal-on-metal product that has been the subject of many Boston hip replacement lawsuits. With the metal-on-metal hip product, we have seen where shards of the metal which chip off and cause a serious blood infection known as metalosis.  These metal shards can also become embedded in the patient's tissue, causing substantial pain and suffering.  These devices have also failed entirely, causing the patient to undergo a second or subsequent hip replacement surgery.
If you are the victim of Massachusetts product liability, call Jeffrey Glassman Injury Lawyers for a free and confidential appointment — (617) 777-7777.
Additional Resources:
People With Mental Illness Experience More Complications After Hip Replacement Surgery: Study, April 28, 2016, Tech Times, By Rina Marie Doctor
More Blog Entries:
Hip Replacement Surgery for Younger Americans, April 8, 2016, Boston Product Liability Lawyer Blog