Over the past decade, testosterone replacement therapy (TRT) has become a one of the most prescribed medications available, with hundreds of thousands undergoing the therapy each year. However, it should be noted that the vast majority of these patients are not taking the drug because they have the medical condition for which the U.S. Food and Drug Administration (FDA) approved the drug to treat.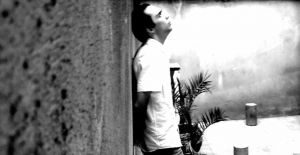 When hormone replacement therapy drugs came on the market in the 1970s, it was labeled for use with a medical condition know as hypogonadism.  These patients who suffered from hypogonadism had very low testosterone count and were typically diagnosed at a fairly young age. This is still the only medical condition that FDA approved the hormone therapy to treat.
This has not changed, but the hundreds of thousands of men taking TRT drugs, now available in a skin patch, gel, cream, injection, pill, tablet, or even a deodorant stick, are not taking it because they suffer from hypogonadism, as it still very rare disease that usually presents during adolescence.
As our Boston testosterone injury lawyers can explain, the FDA regulations have a loophole that allows doctors to prescribe a drug for something other than its approved purpose (off label), so long as they are treated based on symptoms alone.  The way in which a doctor determines a patient's testosterone level is through a blood test.  Since many doctors will have to order a blood test before giving a patient testosterone replacement therapy, drug companies pushed for centers around the county known as "T Clinics." If you go into one of these facilities, you can describe your symptoms and be given testosterone replacement therapy hormone without ever having a blood test.
This is so they can treat you off label based upon symptoms alone under the FDA loophole.  One thing many patients do not realize is, as they hope TRT will make them feel young again, it may actually lead to hear disease and stroke.  The drug companies certainly do not want patients to know this.
One truth testosterone drug manufacturers are too often willing to put profits over the health and safety of the patient.   One way to sell more TRT drugs is to find conditions that FDA will approve TRT as a safe and effective treatment option.  One of three studies as disused in a recent news feature from AMJC, suggests that testosterone replacement therapy could help men who suffer from type II diabetes.  If this pans out and the FDA agrees, this could open major new markets for TRT manufacturers. The reason it can help these men, according to the study makers, is that the hormone acts as an anti-diabetic hormone.
Scientists believe that the the testosterone replacement hormone interacts with a type of cells known as icelets, these cells will stimulate the body to produce more insulin.  Much like when insulin is injected, it can help lower a patient's blood sugar very quickly.
Call the Boston Jeffrey Glassman Injury Lawyers for a free and confidential appointment — (617) 777-7777.
Additional Resources:
Treating Low Levels of Testosterone Could Aid Men With Diabetes, May 5, 2016, AMJC, Mary Caffrey
More Blog Entries:
FDA Announces Testosterone Meds Must Carry Broader Warning, July 7, 2014, Boston Products Liability Lawyers Blog