While the U.S. Food and Drug Administration offers its stamp of approval on a wide range of medications and treatments each year, that green light is no guarantee that a drug won't be harmful.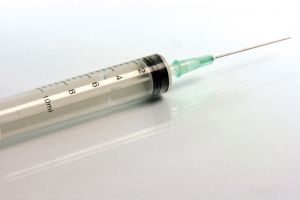 A recent annual report by the Institute for Safe Medication Practices revealed that there was a 16 percent increase from 2011 to 2012 in the number of domestic reports to the FDA of serious, disabling and fatal adverse events associated with the use of therapeutic drugs.
Startlingly, the research firm also reports there was a nearly 48 percent increase in the number of patient fatalities arising from adverse reactions to approved drugs – from about 31,000 in 2011 up to nearly 45,500 in 2012.

To put that figure into perspective, our Boston product liability lawyers would ask you to consider that 16,000 Americans are killed annually in homicides and another 35,000 from motor vehicle accidents.
Bear in mind also that these figures are a fraction of how many people are actually impacted by dangerous drugs. These are only those cases that are directly reported to the FDA – something that is not legally required in all situations.
With that in mind, the top five drugs most commonly reported to the FDA for adverse effects in 2012 were:
Dabigatran/Pradaxa (for hemorrhaging);
Warfarin/Coumadin (for hemorrhaging);
Lisinopril/Prinivil (for hive and angioedema);
Levoflaxocin/Levaquin (tendon and joint disorders)
Duloxetine/Cymbalta (for withdrawal syndrome).
Researchers made a particular point to note that two anticoagulant drugs were ranked at the top of this list, and have been for the last several years. The problem is that the same property that allows anticoagulants to reduce blood clots may also lead to a high risk for possible hemorrhaging and excessive bleeding.
The other major concern here is that Lisinopril shows up on this list, given that it is the most widely-prescribed medication for high blood pressure. It's estimated that some 83 million people were directed by doctors to take this drug in 2012. Yet, it's widely known to have the potential to cause severe swelling of the face, lips, tongue and airway. This side effect has the possibility of being fatal.
Another problematic drug that researchers identified was Fentanyl, also known as Duragesic. Although it wasn't on the top 5 list, this synthetic opioid – 80 to 100 times stronger than morphine – was associated with some 1,200 reports of serious injury in 2012. A big part of the problem is that the drug is often administered via an adhesive skin patch. A lot can go wrong with this. Patches placed at the wrong site of the body, for example, can prove problematic because absorption levels vary at different parts of the body. Patches that were left on too long also caused problems, as did accidental exposure to the patch by children, caregivers and others.
Problems with medications can arise for a host of different reasons. It could be the way they are manufactured. Sometimes, drugs are contaminated. They may be too strong or not strong enough or there could be other manufacturing defects.
There are also known to have been a substantial number of problems with prescription errors, either directly from the doctor or pharmacist or sometimes by the person who is administering the drug.
The bottom line is that no drug is guaranteed to be safe. However, drugs with these kinds of dangerous side effects must come with appropriate risk warnings that are adequately conveyed to patients.
If you are the victim of Massachusetts product liability, call Jeffrey Glassman Injury Lawyers for a free and confidential appointment — (617) 777-7777.
Additional Resources:
Leading Drug Safety Issues of 2012, Oct. 17, 2013, Institute for Safe Medication Practices
More Blog Entries:
Schedin v. Ortho-McNeil-Janssen Pharmaceuticals – Court Rejects Drugmaker's Levaquin Appeal, Jan. 22, 2014, Boston Product Liability Lawyer Blog