Biomet Inc., a medical device manufacturer based in the U.S., has agreed to pay a minimum of $56 million in order to settle a multi-district lawsuit stemming from defective metal hip replacements.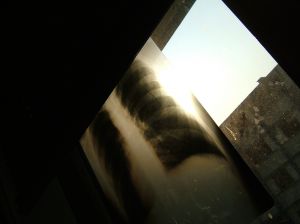 Court filings in the case of In Re: Biomet M2A Magnum Hip Implant Products Liability Litigation, from the U.S. District Court in Northern Indiana, detail an extended legal battle that began in 2012 and now involves nearly 1,000 plaintiffs.
Our Boston defective hip replacement lawyers hope that more plaintiffs will come forward now that the settlement agreement has been announced.

Plaintiffs in these cases all allege similar injury following the implantation of metal hip devices made by Biomet, including chronic pain, metallosis (an injurious form of metal poisoning) and loss of mobility.
These complications are the result of the defective design and material of these products. The metal-on-metal configuration allows toxic metal ions to accumulate in the tissue surrounding the surgery site, as well as in the blood stream.
Most of the time, the only way to correct these painful conditions is to undergo revision surgery – sometimes multiple revision surgeries.
The settlement was reached just prior to a deadline set by the federal judge overseeing the proceedings, which would have required plaintiff attorneys to choose three "bellwether" cases to be heard beginning in June 2015.
The settlement terms will cover all of those who have cases currently pending, as well as those who file cases on or before April 15, 2014. Per the terms of the agreement, in order to be considered eligible, plaintiffs must have been implanted with either a Biomet M2a 38 or an M2A Magnum hip replacement and underwent surgery in order to revise the device at least 180 days afterimplantation.
For those who meet these requirements, there is a base payment of $200,000 available. However, that amount can be reduced based on certain factors.
You may recall that in the Depuy ASR multidistrict litigation, there was a provision to allow victims to receive additional compensation in cases where they could demonstrate an extraordinary injury associated with the device and each removal. That is not the case here in with the Biomet devices.
Additionally, plaintiffs in this settlement are considered to be responsible for all of their outstanding medical bills.
Biomet, which is based in Indiana, maintains that it has done no wrong and that the injuries caused were not a result of its implants. The company contends it was desirous of a settlement because of the "uncertainties engendered by litigation."
The firm has agreed to deposit $50 million into an escrow account and another $6 million in an account to cover attorney fees.
Biomet is not the only hip device manufacturer to come under fire in recent years. In January of last year, the U.S. Food and Drug Administration issued a safety communication directed to orthopaedic surgeons, healthcare providers and patients warning of the dangers of all metal-on-metal hip implants. These devices consist of a ball, stem and shell made from cobalt-chromium-molybdenum alloys.
For most people who have had these implants, the problem is that the metal cup and the metal ball slide against one another while a person is walking or running. The metal release that results can damage the bone and soft tissue surrounding the implant/joint. This can be very painful – and very dangerous.
The FDA has established an informational Metal-on-Metal Hip Implant webpage to help keep patients and doctors informed.
If you have suffered as a result of a Biomet M2a Magnum hip replacement, call Jeffrey Glassman Injury Lawyers for a free and confidential appointment — (617) 777-7777.
Additional Resources:
Biomet reaches $56 mln settlement over faulty hip replacements, Feb. 3, 2014, Staff Report, Reuters
In Re: Biomet M2A Magnum Hip Implant Products Liability Litigation, U.S. District Court, Northern District of Indiana