Pradaxa maker, Boehringer Ingelheim, has announced it will be reducing its workforce in New England as well as internationally as it faces defective products lawsuits and declining sales of its blood-thinning medication.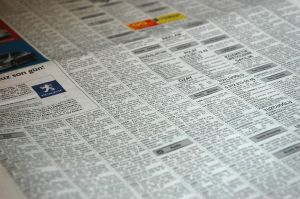 Pradaxa is a member of a class of drugs known as New Oral Anticoagulants (NOACs) that is marketed as being a safe, effective and convenient course of treatment for patients needing anticoagulants.
Patients who suffer from a heat condition known as atrial fibrillation (AFib) are common users of Warfarin, a traditional blood-thinning medication.
Drugs such as Warfarin will thin a patient's blood to reduce risk of stroke and heart disease, but require constant monitoring of the dose. This is done by getting frequent blood tests and watching their diets. If the dose is off, Warfarin can lead to serious bleeding disorders, so patients and doctors must be ever vigilant to prevent this from occurring.

Pradaxa on the other hand, was marketed as not needing frequent monitoring of blood levels or dietary restrictions so patients can lead a more normal life. The problem is drug companies did not want patients, doctors, or FDA to know about the possibility Pradaxa can cause serious problems characterized by internal bleeding, including intracranial bleeding. If a patient begins to have a clotting disorder resulting in internal bleeding and goes to the emergency room, there is currently no approved treatment or way to reverse these potentially deadly effects.
There is an antidote for Pradaxa, Xarelto, and Eliquis, in the works, but it has yet to be approved by United States Food and Drug Administration (FDA). Companies do not want to stop selling these drugs because they are bringing in billions in revenue each year. They merely hope the antidote will be approved in the near future.
Despite the company's refusal to stop selling the drug, and ongoing marketing and public relations moves, sales have finally started to suffer. According to a recent article from News Times, Boehringer Ingelheim has plans to fire an unknown number of workers at its New England headquarters, as well as employees based in Germany. Company officials have refused to state an exact number of employees to be terminated, but did report a 5.4 percent drop in drug sales this past fiscal year. Much of the lost revenue is thought be a result of heath concerns surrounding Pradaxa.
One of most troubling aspects of this matter is drug companies likely knew these disorders could occur, and did not inform FDA during the application process or once it had obtained approval. When a drug manufacture submits a new drug for FDA approval, it not only has an obligation to submit evidence about adverse events at this time, but also there is a continuing obligation to submit any knew issues learned as a result of patient complaints and ongoing clinical studies.
In addition to defective manufacture of a drug, failure to adequately warn of a known danger is one of the more common claims Pradaxa injury attorneys raise in these types of litigation.
If you are the victim of a defective product in Boston, call Jeffrey Glassman Injury Lawyers for a free and confidential appointment — (617) 777-7777.
More Blog Entries:
Johnson & Johnson's Defective Hip Implants Cause Worldwide Problems, June 15, 2014, Boston Products Liability Attorneys Blog