A plaintiff whose transvaginal mesh lawsuit was dismissed by the Suffolk County Superior Court has successfully won her appeal and her case will go forward. Our Boston transvaginal mesh lawyers know this is an important victory as the plaintiff will now get her day in court and will have a chance to demonstrate to a jury why she is deserving of compensation for her transvaginal mesh injuries.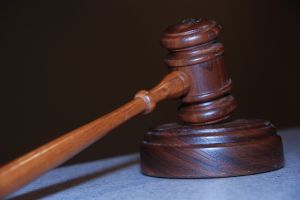 The Plaintiff's Pelvic Mesh Lawsuit in Massachusetts
In November of 2008, the plaintiff was implanted with three vaginal mesh products:
Boston Scientific's Monarch and Pinnacle Pelvic Repair System.
AMS's Anterior Prolapse Repair System.
AMS's Perigee Transobturator Anterior Prolapse Repair System.
The devices were implanted to treat both stress urinary incontinence (SUI) and pelvic organ prolapse (POP). Unfortunately, the plaintiff indicated there was a problem with the transvaginal mesh products used to treat her conditions and that she suffered serious bodily injury as a result.
The plaintiff's complaint alleged that the vaginal mesh devices contained a biologically inappropriate monofilament called polypropylene mesh that made the devices incompatible for their use. The mesh that was used reportedly has a propensity to erode, which can lead to vaginal scarring, severe pain especially during sexual intercourse, and chronic infections.
The plaintiff supported her allegations with information about a public health notification issued in October of 2008 by the Food and Drug Administration warning of more than 1,000 reports of adverse reactions to vaginal sling implants over a three year period. Plaintiff argued that Boston Scientific and AMS failed to notify physicians and patients of the reported risks, and that the companies failed to adequately warn patients of serious problems with their products.
Plaintiff indicates that because of the defective mesh product and the failure to warn, she has experienced current pelvic pain and required repeated revision surgery to remove the eroding mesh. She was seeking compensation from Boston Scientific and AMS for her losses.
Originally, however, her case was dismissed by the Suffolk County Superior Court for "failure to state a claim on which relief can be granted." The court's opinion stated that she had not provided sufficient facts to "nudge her claims across the line from conceivable to plausible." In other words, the court said she hadn't made any plausible allegations that would give rise to a case to obtain legal damages.
The appeals court in Massachusetts, however, disagreed with this original decision by the lower court. The court held that she had stated proper grounds for a legal cause of action when she alleged that she'd been implanted with and harmed by three potentially defective medical devices that had been marketed as a "safer alternative" to existing products and procedures on the market.
Because the appeals court reversed the original decision, her case will now go forward against Boston Scientific and AMS. Her case is one of many, as there have been thousands of product liability claims against Boston Scientific and AMS because of their defective pelvic mesh products. Most claims have been consolidated into Multi-District Litigations, but some cases like this one continue to proceed on the state level as individual plaintiffs explore all possible avenues to obtain compensation for harm caused by transvaginal mesh.
If you suffered because of a defective medical device in Massachusetts, call Jeffrey Glassman Injury Lawyers for a free and confidential appointment — (617) 777-7777.
More Blog Entries:
Hip Implants for Younger Patients Means More "Revision" Surgeries, October 7, 2013, Boston Products Liabiility Lawyer Blog