Many people are familiar with transvaginal mesh products.  They have likely seen the many commercials and magazine ads for transvaginal mesh implants and have also read about the many products liability lawsuits filed against medical device companies that manufactured these defective products.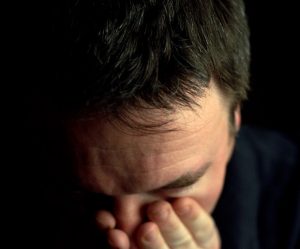 However, transvaginal mesh (TVM) is not the only potentially problematic surgical mesh implant being used. All surgical mesh is a woven sheet of either organic or inorganic material that is implanted into the patient for the purpose of supporting tissue or organs. It can be for temporary use, where it will eventually dissolve, or it can be a permanent implant like the ones use in TVM surgery.
One of the more common uses for surgical mesh, other than for the treatment of pelvic conditions in women, is for the repair of hernias.  However, things do not always go as planned, as discussed in a recent news article from Sunday Star Times.  The 71-year-old man had a mesh implant as part of his hernia repair procedure.  However, the hernia mesh resulted in such pain in his testicles and the surrounding tissue that he admitted that he was contemplating suicide following his operation.
He stressed that this was not the first time he had been in a lot of pain, having also suffered from kidney stones, gallstones and a twisted bowel that required surgery.  He said the pain from hernia mesh complications does not even compare, and likened it to "torture."
As our Boston defective medical device lawyers can explain, pain and suffering is commonly one of the major components in a products liability claim.
The trouble started for this victim when he first began experiencing problems due to a strangulated hernia.  This was causing a risk of blocking his blood supply, so his doctor discussed having an operation to repair the damage.  He agreed to have the surgery, and things looked pretty good immediately following the operation. However, the pain level increased over the next several weeks to the point where he said it felt as if his "testicles were being constantly electrocuted."
He has been taking painkillers in higher and higher doses for a year to lessen the pain, but he now has a limp and barely leaves his home.  He once led a very active lifestyle and now claims that his quality of life has suffered tremendously.  It should be noted that in a defective medical products lawsuit, your attorney could ask for damages associated with a reduction in your quality of life as part of a damages award.
While surgical mesh has been around for a long time and may be a good remedy for many patients, we have seen various recalls on hernia mesh where the mesh material was defectively manufactured.  These defects led to infections, erosion, bowl obstructions, and the need for second or subsequent surgery to remove the hernia mesh.  In some cases, the mesh becomes so eroded that removal is very difficult, as there are many small pieces embedded in the patient's tissue.
Such incidents can be grounds for a product liability lawsuit.
If you are the victim of Massachusetts product liability, call Jeffrey Glassman Injury Lawyers for a free and confidential appointment — (617) 777-7777.
Additional Resources:
Hernia mesh complication 'like torture' for Christchurch grandfather, March 26, 2016, By Hate Broughton, Stuff
More Blog Entries:
Consumer Reports: Tesla Autopilot Systems Improperly Marketed, March 2, 2017, Defective Hernia Mesh Lawyer Blog