Drug manufacturers have an obligation to alert patients to any potential side effects associated with a particular medication. However, because of the way the laws are written, those who make and distribute generic drugs are actually prevented by law from alerting the public to potential problems.
The U.S. Food and Drug Administration (FDA) has been considering making a change to remove this limitation and allow generic drug manufacturers to issue warnings. This could also mean these entities might face liability if those warnings are later shown to be inadequate.
However, according to the Wall Street Journal, the FDA ultimately decided to delay its new final rule addressing the issue.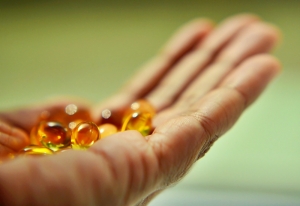 A Boston dangerous drug lawyer knows consumers deserve to understand the risk they assume when they take any medication. Drug warning labels should provide comprehensive data on potential side effects that could present a risk to patient health. Additionally, there needs to be accountability when drugs cause dangerous side effects.

Generic Drug Manufacturers Still Cannot Update Labels
Currently, only the manufacturers of brand name medications can update safety warnings before receiving special permission from the FDA to make a change to the medication's label.
Because of this limitation, the Supreme Court ruled in a 2011 case that generic drug manufacturers should not be held legally liable for a failure to warn patients of a risk of using their medications. Since the makers of a generic drug legally cannot warn the public adequately of side effects, the court determined it would be unfair to hold the generic drug makers accountable when a patient was harmed by unexpected issues after taking a drug.
The FDA wants to make sure those who make generic drugs are held to the same standards as brand name drug makers. Since 1984, the manufacturers of generic drugs have not been required to conduct tests in order to prove that the medications they are producing are the same as name brand medications. The drug makers, therefore, have not had to update labels with any safety information.
This has become a big issue now that around 80 percent of all prescriptions filled in the United States are for generic medications. Generic drug makers should not be able to release unsafe products slapped with insufficient warning labels to alert the public to the risk.
The FDA proposed a rule to change the limitations on generic drug makers. The rule was proposed last year and would allow drug manufacturers of generic medications to independently update safety warnings. Generic drug makers are concerned of course they will be held accountable for failing to move quickly enough, and there has been heavy debate on what the FDA should do.
Because of the debate, the FDA has now announced it will delay its final rule. Consumer advocates are concerned this will allow a continued safety gap to exist for at least the next nine months or so. This is a valid concern, and the FDA should move forward to protect the public rather than delaying due to concerns expressed by an industry that doesn't want to take responsibility for keeping patients safe.
If you are injured in Boston, call Jeffrey Glassman Injury Lawyers for a free and confidential appointment — (617) 777-7777.
More Blog Entries:
Johnson & Johnson's Defective Hip Implants Cause Worldwide Problems, June 15, 2014, Boston Products Liability Attorneys Blog