Xarelto is a member of class of drugs known as New Oral Anticoagulants (NOACs) and has been the subject of many recent dangerous drug lawsuits. The makers of Xarelto (Bayer AG and Johnson & Johnson) produced a drug linked to serious clotting disorders, internal bleeding, and intracranial bleeding. Patients were not sufficiently warned of these dangerous side effects and were not given a chance to make an informed decision before taking the drug.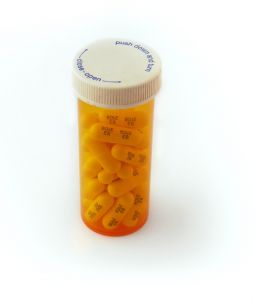 According to a recent news article from Bloomberg, Xarelto manufacturers are fighting a push to consolidate the many lawsuits that have been filed. Plaintiffs have requested all cases be consolidated and heard in the U.S. District Court in Illinois by Judge David Herndon. Plaintiffs have specifically alleged 65 Xarelto deaths have already occurred.

As our Boston Xarelto lawsuit attorneys can explain, many dangerous drug lawsuits are consolidated into w Multidistrict Litigation (MDL) to make the process more efficient for courts and parties. However, the process involves an extremely complex coordination effort across many states, and you want to make sure that your attorney is familiar with the process and knows all of the steps required to increase the chance of obtaining a full and appropriate financial recovery.
Currently, many of the plaintiffs' lawyers have requested a panel of judges certify 50 state cases and 15 federal cases and send them to judge Herndon for adjudication. One of the reasons Herndon was selected was because he handles a large volume of lawsuits against the makers of another dangerous drug, Pradaxa, and those cases were settled for $650 million. With the experience gained in that litigation, Herndon is said to be in a better position to effectively handle all Xarelto litigation.
While consolidating the many Xarelto lawsuits could actually benefit both plaintiffs and defendants, drug manufacturers are fighting this effort, continue to claim their product is safe and effective, and are downplaying the very serious risks that a deadly side effect for which there is no antidote can occur after taking the drug.
Plaintiff has also requested that if Judge Herndon is not available to handle Xarelto litigation, U.S. District Court judge Eldon Fallon in Louisiana should preside over the products liability actions, due to his experience overseeing the many cases against Merck pharmaceuticals involving the painkiller Vioxx. The Vioxx litigation was settled for nearly $5 billion.
Despite the known risks of taking Xarelto, manufacturers continue to aggressively market the drug and have already earned over $2 billion in sales. The drug company wants to make sure nothing gets in the way of its profits and continues to refuse to take the drug off the market – even after U.S. Food and Drug Administration (FDA) officials have expressed concerns over Xarelto side effects in 2012.
It has been estimated that there will be thousands more Xarelto lawsuits filed across the country due to the number of reports of serious bleeding disorders, including hemorrhages, that have been reported already.
If you are the victim of Massachusetts product liability due to taking Xarelto, call Jeffrey Glassman Injury Lawyers for a free and confidential appointment — (617) 777-7777.
Additional Resources:
Bayer, J&J Fight Calls to Unify Blood-Thinner Death Suits, December 4, 2014, Bloomberg
More Blog Entries:

Risk for Internal Bleeding after Taking Pradaxa, August 22, 2014, Boston Dangerous Drugs Injury Lawyer Blog