Without admitting liability or fault, Endo International agreed that it would pay $830 million to resolve litigation brought by women who say they were harmed by the transvaginal mesh devices made by its subsidiary, American Medical Systems.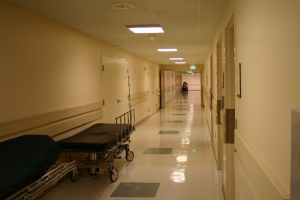 Our transvaginal mesh lawyers in Massachusetts recognize this is a significant development, as Endo was one of several large medical devicemakers to be confronted with complaints from tens of thousands of woman who had the devices implanted to treat a range of conditions, including stress urinary incontinence and pelvic organ prolapse.
The $830 million settlement by Endo follows a $55 million settlement by the company last year to resolve an undisclosed number of cases. It's not clear exactly how may lawsuits this settlement covers, but we know there are about 22,000 pending against both American Medical and Endo as of the end of February. In a statement released shortly after the settlement announcement, Endo representatives indicated that this agreement will cover a "substantial majority" of pending transvaginal mesh litigation against both firms.

Endo is far from the only defendant in these cases. Others include Ethicon, which is a subsidiary of Johnson & Johnson, and C.R. Bard Inc.
For years, transvaginal mesh has been marketed to women as an improved means to relieve these issues in women. However, the complications were often worse than the original condition. Patients allege they have experienced bleeding, pain during sex and other problems. Many say the mesh didn't correct the original problem, and they were forced to undergo additional surgical procedures in order to have it repaired or replaced.
Still, not everyone who has filed a claim with Endo will automatically receive a payout. A company representative indicated that plaintiffs would need to produce confirmation of medical records and potentially other documents as well.
The settlement is expected to be implemented over the course of the next year.
Meanwhile, federal regulators continue to look at expanding requirements for new mesh devices. The U.S. Food & Drug Administration in 2008 first began to alert manufacturers to problems with these devices after receiving a flood of complaints. However, it wasn't until four years later that the agency ordered American Medical and other manufacturers to conduct a post-market safety study. The firms were also instructed to continue to monitor adverse events.
Still, many of the products were never pulled from use. The FDA announced recently that it's considering adopting tighter safety standards and has proposed a set of guidelines. Among the proposed measures would be a requirement for manufacturers to submit data proving both safety and effectiveness before they could legally be sold. However, the proposal has yet to go through the final rule-making process.
If you are the victim of transvaginal mesh injury, call Jeffrey Glassman Injury Lawyers for a free and confidential appointment — (617) 777-7777.
Additional Resources:
Endo to Pay $830 Million to Settle Claims Over Devices, April 30, 2014, Reuters
More Blog Entries:
Coloplast to Settle Vaginal Mesh lawsuits for $16 Million, March 31, 2014, Boston Vaginal Mesh Lawyer Blog