There is no question that medical devices and durable medical equipment are big business. There is also a lot of competition and these medical device firms are trying to get as many new products on the market as possible to maximize profits. While that can result in a lot of good for patients in need of new treatments, The rush to market can also result in shortcuts being taken, and these shortcuts are often taken at the expense of patients' health and safety.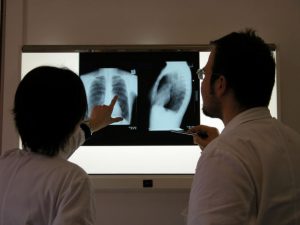 One of the reasons they are able to get these new devices on the market so quickly is because of  a loophole of sorts in the medical device regulations governed by the U.S. Food and Drug Administration (FDA).  If there is a similar device already on the market, and there often is, the company may be able to skip certain testing and then go back and do post-market testing. 
This sometimes results in dangerous and defective medical devices getting to market and harming patients as our Boston products liability attorneys can explain. We have seen this occur with defective hip implants, defective knee implants, birth control devices, transvaginal mesh, and many other pieces of durable medical equipment.
Lyles v. Medtronic, Inc.
According to one recent case from the U.S. Court of Appeals for the Fifth Circuit, a plaintiff filed a suit in state court for a medical device known as the Atlantis Plate and the Infuse Bone Graft Device.  In Lyles, plaintiff was admitted to a hospital and had a procedure known as an anterior corpectomy and disectomy surgery. One device called the Verte-Stack implant was placed in his spine along with several other medical devices. Two of those devices were a putty bone graft material and the Alantis Translations Anterior Cervical Plate System, or the Atlantis Plate for short.
After having surgery, the Atlantis Plate broke and become dislodged. The reason he was admitted to the hospital was because he was suffering from severe spinal stenosis in various discs on his cervical spine. Doctors determined the problems he was having were due to cervical cord compression and myelopathy. He was told that if he had a corpectomy, things would not bother him as much. It was during this procedure that the allegedly defective medical devices were used.
When the Atlantis Plate broke, the two large metal pieces drifted apart and plaintiff stated this was causing him increasingly more pain. The radiologist found the device had come apart, but found it be mostly functional and not a major concern.  The pain however, kept increasing to point where plaintiff could not walk. He was told he needed a separate surgery and this involved the insertion of rods of screws, but the Atlantis Plate was not removed.
After plaintiff filed his case in state court, it was removed to the federal court. This is commonly done by large companies that feel like they have a better chance of getting a fair judge in federal court than in state court where the judge is elected by the local citizens.  This is not an issue in Massachusetts with judges because they are appointed for life (until age 75 actually) by the governor and are not worried about running for office. They do sometimes want to move from the district courts to the superior court, although some start at the superior court level. The superior court is our trial court of general jurisdiction.  For products liability cases that occur in Boston, the Suffolk  Superior Court has proper venue.
A case can be removed to federal court if there is a claim for more than $75,000 and there is complete diversity of citizenship.  In this context diversity means that the parties come from different states. A corporation can be assigned residence based upon where the principal place of business is or where the headquarters is located. For an individual, normally the plaintiff, we just look at what state he or she has chosen as to live in.  If the parties are from different states, they are diverse and this along with the amount in controversy requirement will allow for a case to be filed in or to removed to federal court.
In Lyles, the plaintiff chose to proceed with what is known as the res ipsa loquitor doctrine.  This means the facts for speak for themselves. In some cases, it is difficult for the plaintiff to prove exactly what went wrong, so he proceeds with a theory that something must have gone wrong or the injury would not have happened. A classic case is where plaintiff is walking by a piano factory.  A piano falls from on is head.  There were no witnesses and no way to prove exactly what happened, the company must have been negligent or the accident would not happened.
While that argument did work for the piano case, it did not work with the Atlantic Plate and the case was dismissed on summary judgement. On appeal, the court affirmed the granting of summary judgement. In a case such as this, the court found that more evidence as to how the plate was defective would have been required and the plaintiff was unable to do so and the case dismissed.
Call the Boston Jeffrey Glassman Injury Lawyers for a free and confidential appointment — (617) 777-7777.
Additional Resources:
Lyles v. Medtronic, Inc., September 11, 2017, U.S. Court of Appeals for the Fifth Circuit
More Blog Entries:
FDA Announces Testosterone Meds Must Carry Broader Warning, July 7, 2014, Boston Products Liability Lawyers Blog